Jan 2020: Good news! Just learned that the Miss Lorraine is open for business! While I haven't been there to test it out, I'm putting it on the Retro Roadmap – or RHODE map I should say. LOL! 
Original 2019 post:
Thanks to the social medias for letting Mod Betty know that there was a "new/old" diner to scope out in her recent quick jaunt to Providence RI. Located a mere 5 miles north of Prov., in Pawtucket, a delightful amalgam of adaptive reuse / redevelopment and diner rescue await! My fave combo.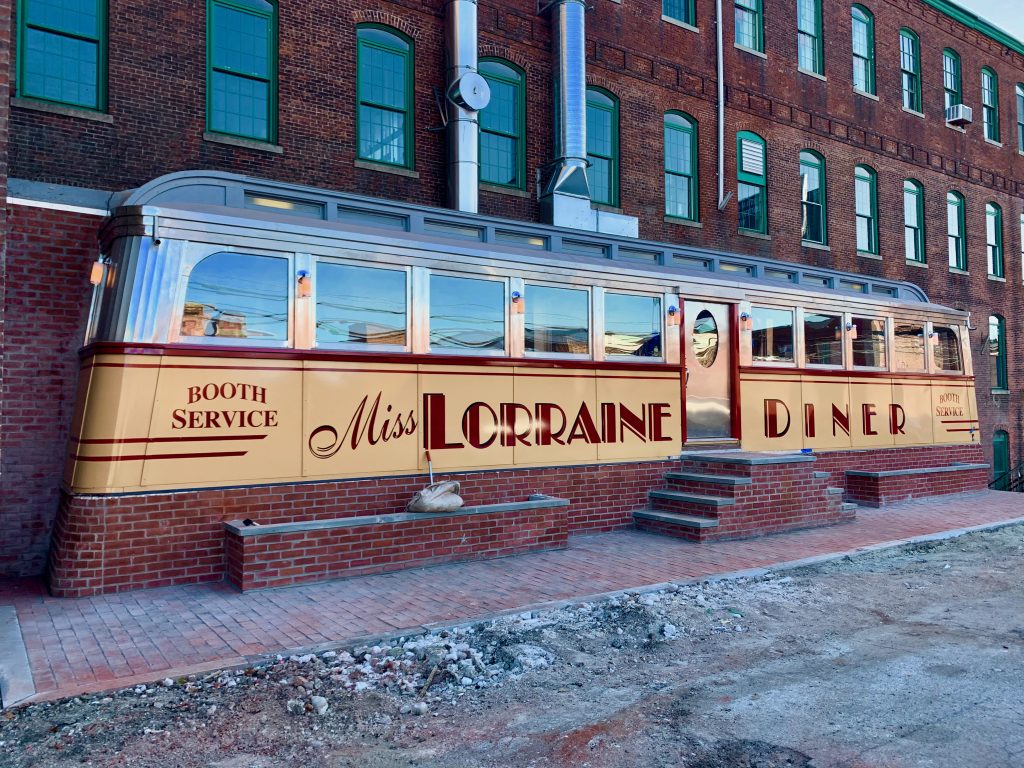 The diner that brought me to this address ( 560 Mineral Spring Ave ) is the Miss Lorraine Diner, a large 1941 Worcester Streamliner that had been rescued from deterioration in Connecticut.
The diner is tucked alongside the entrance to a once bustling textile mill building – in the town where the first American cotton mill began operation over 200 years ago. The large brick mill building complex built in 1868 has been revived and is now home to work/live space for artists and creatives, and also includes a distillery, theater, gym and brewery on-site.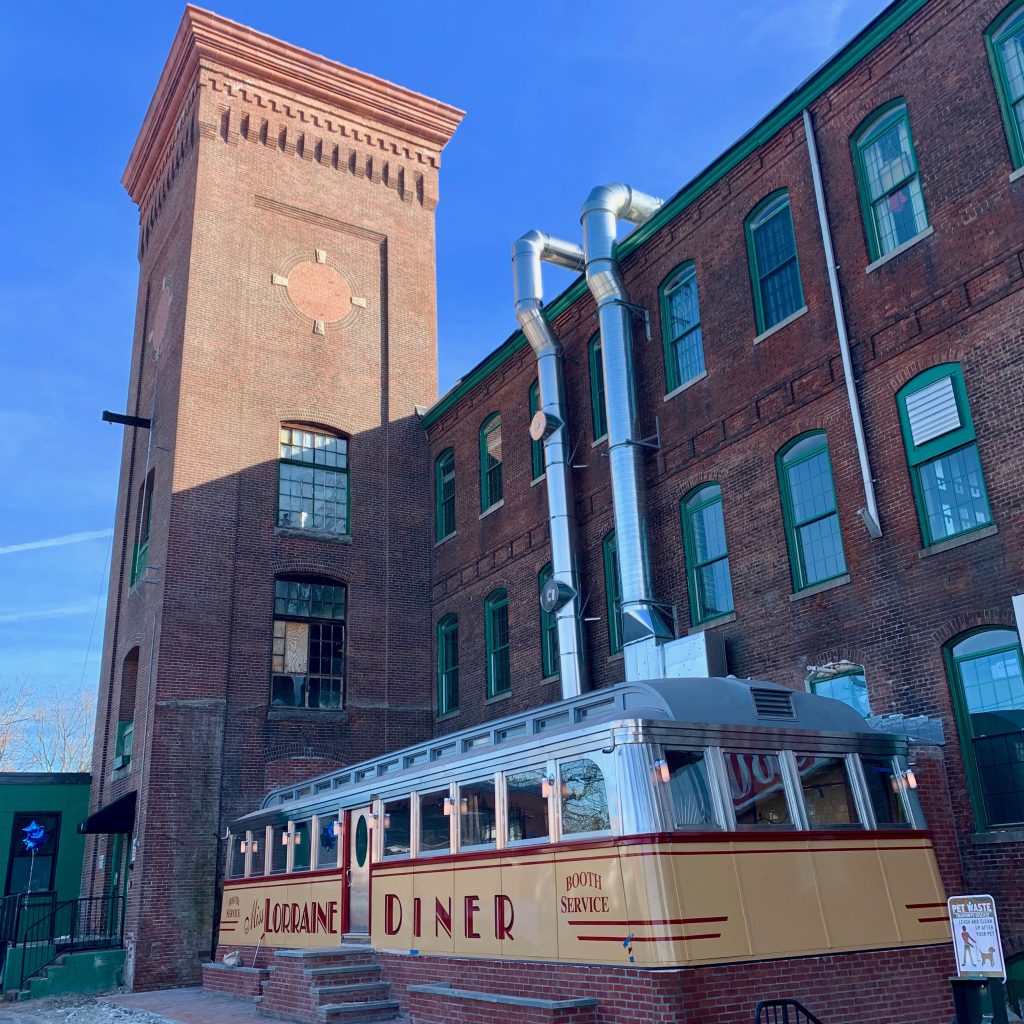 The Mill complex and the diner are named for the history of the Lorraine Manufacturing Company that occupied the building for over 70 years (and also lent its name to the fabric store that used to be across the street.)
Though I admit it makes this song go through my head 😉
Curiosity often pays off for Mod Betty, as when I hopped up the steps of the not-yet-open diner to peer in the window, I unexpectedly came face to face with Joe Pacheco of Abby Road Construction. Joe has been working on the diner for the past many years for developer Jonathan Savage, who owns the mill and the diner.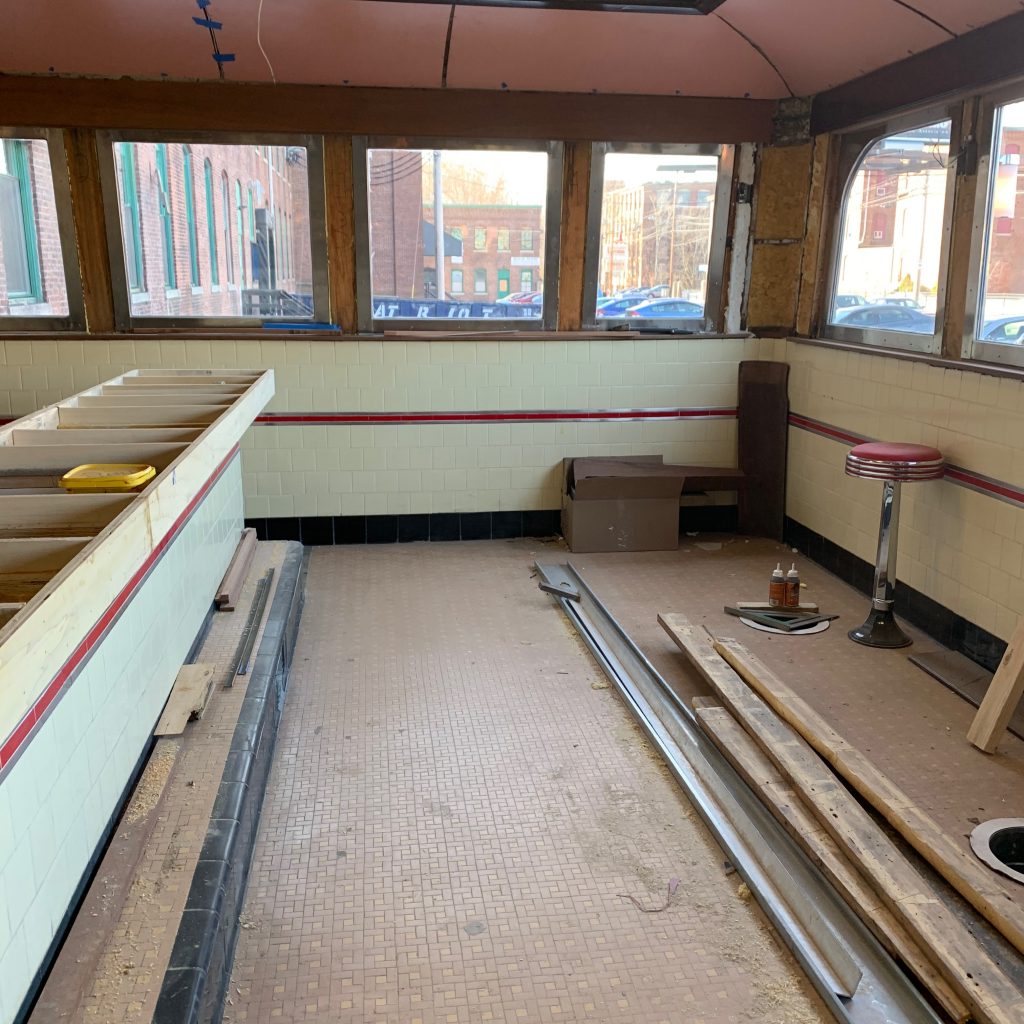 Joe welcomed my spontaneous inquiry, showing us where they've honored the construction of the old diner, replacing windows and fixtures with ones that match the original designs, but with high quality, energy efficient materials.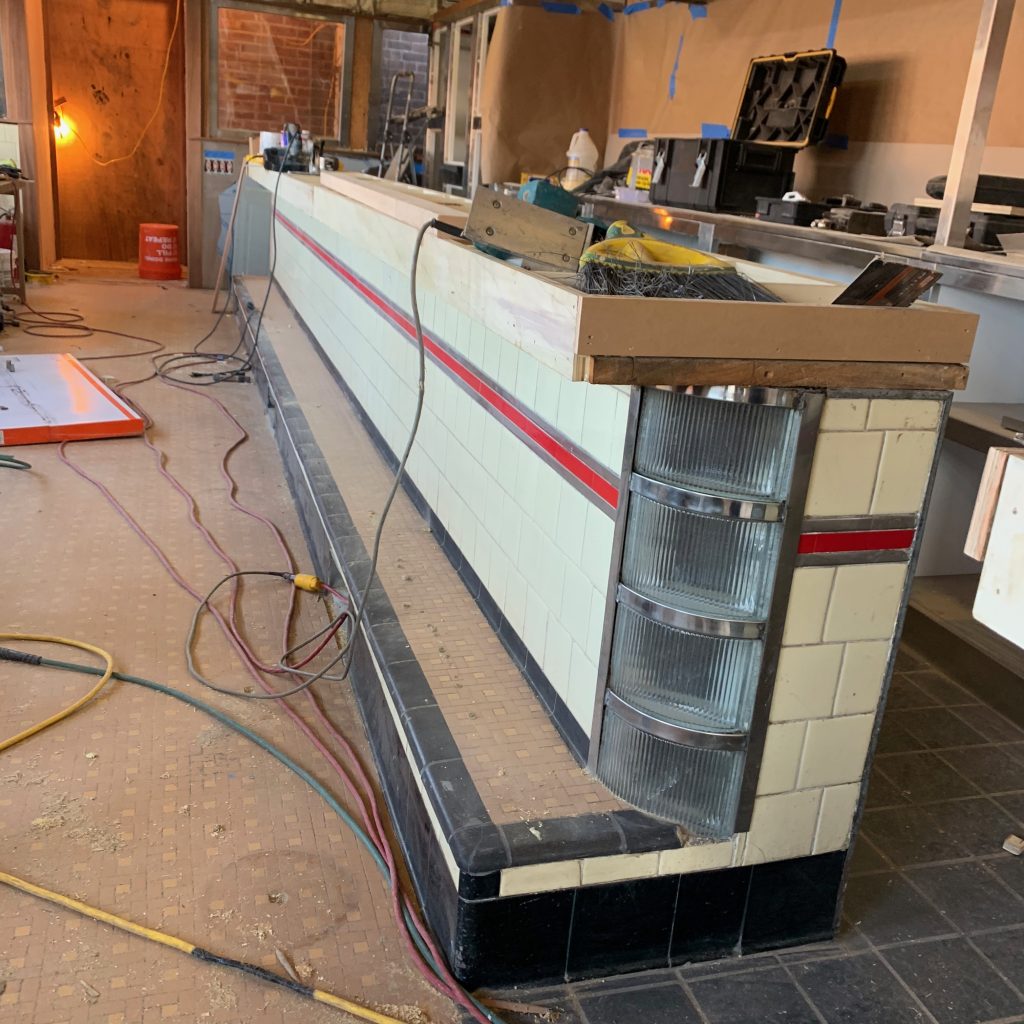 Handicap accessible through the mill building, the diner also connects to a bar / meeting space with hardwood floors and light-filled windows, perfect for large groups and events.
Classic diner fare is promised to be on the menu, and will be a happy addition to the already notable diner options in Pawtucket, as the town is also home to the Modern Diner, listed on the National Register of Historic places.
Can't wait for the diner to open – as soon as it does, I promise to let you know!