The town that made the  Evergleam Aluminum Christmas Tree celebrates its silvery history!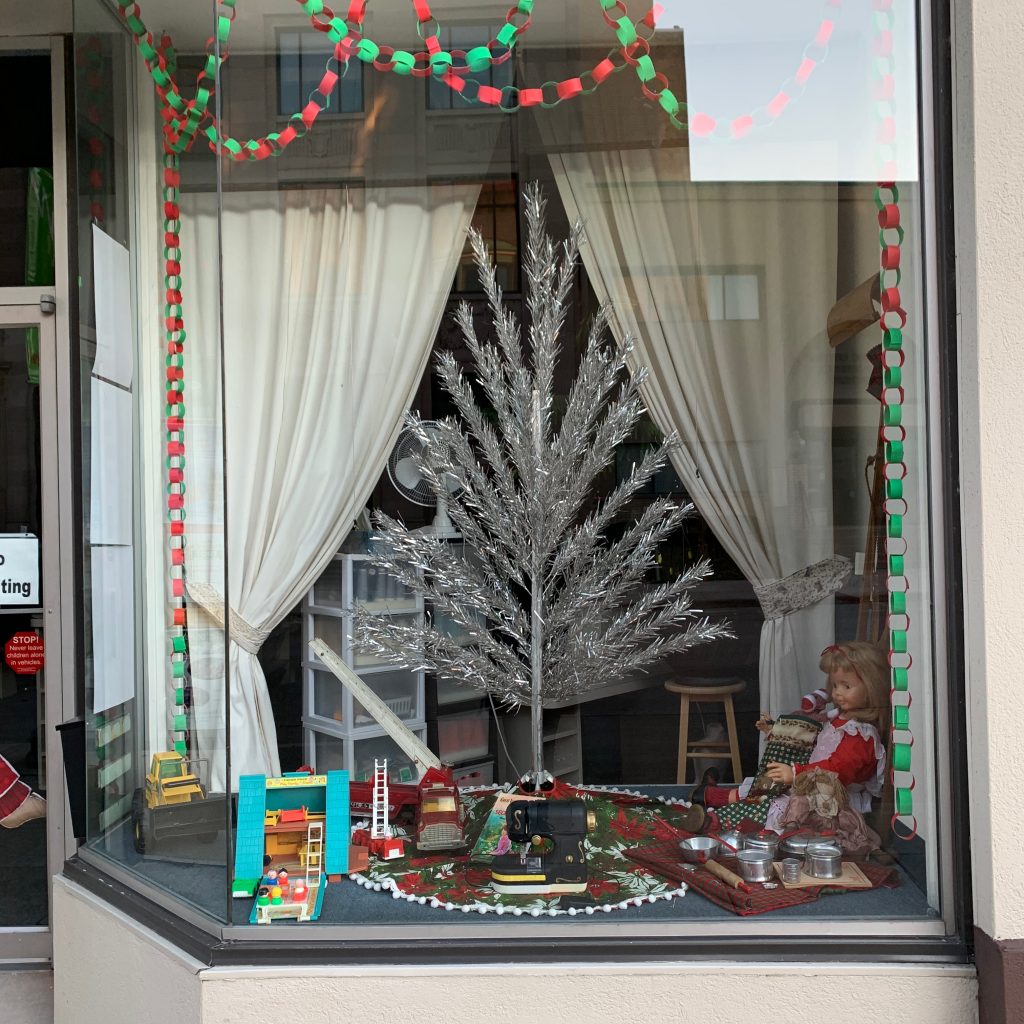 Driving into Manitowoc Wisconsin a few days ago, Mod Betty noticed an unusually high number of vintage aluminum Christmas trees in the shop windows along 8th Street, the main downtown thoroughfare.
My Mod Betty senses started twitching and the more I looked, the more mirrored trees appeared before my eyes!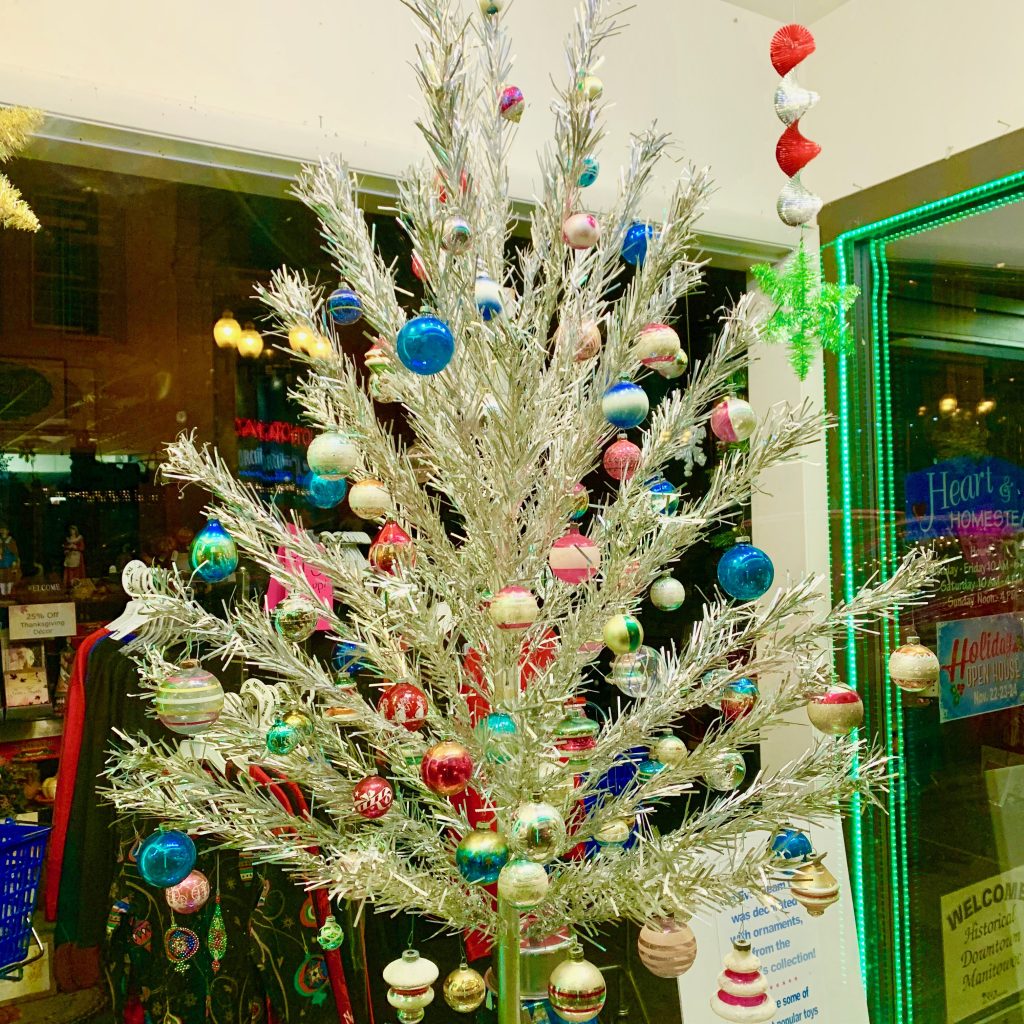 I knew I had to see if this was just a random occurrence, so mentioning this plethora of shiny pines to a gentleman at the Capitol Civic Centre, he informed me that the Evergleam brand of aluminum trees used to be made right here in town!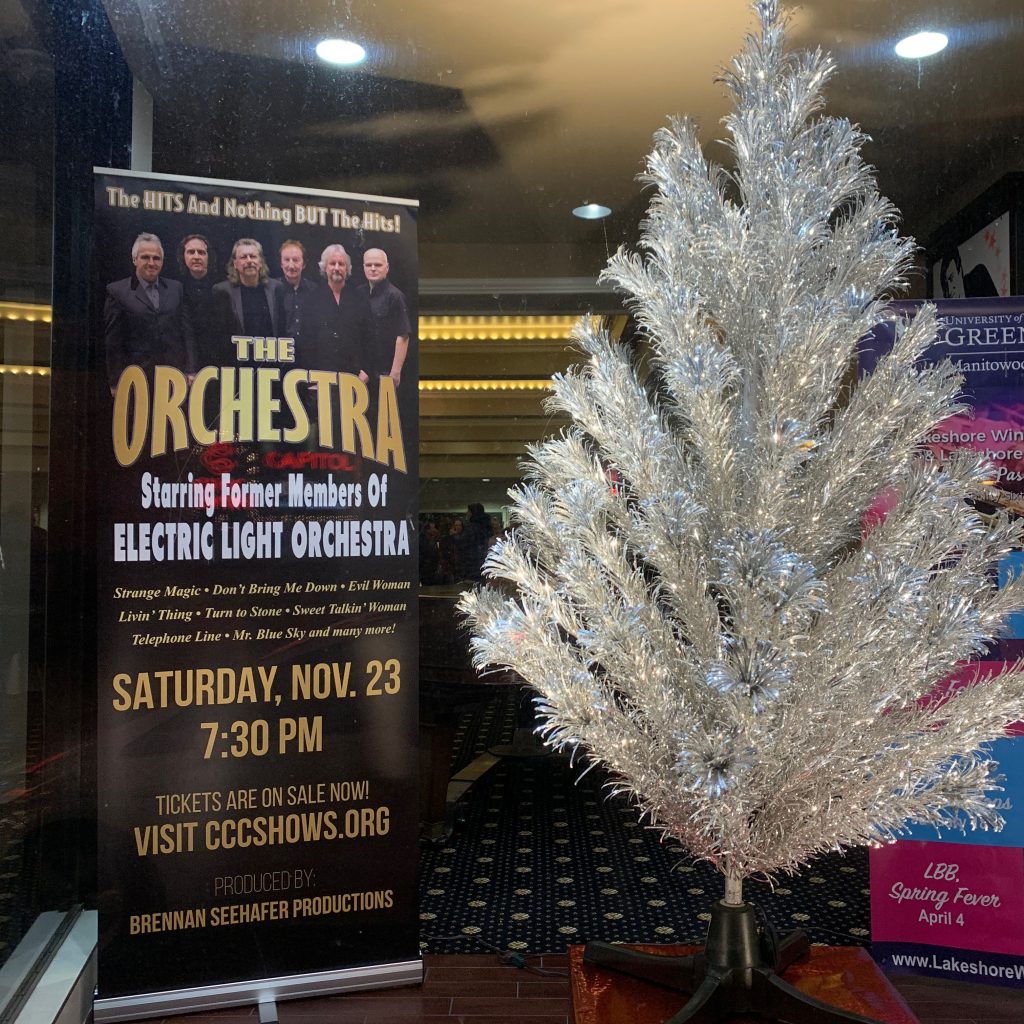 OH BOY! Was Mod Betty in the right place at the right time? Thank you, Universe!
Not only that but the locals celebrate this celebrating their silvery claim to fame with an event called "Evergleams on Eighth" !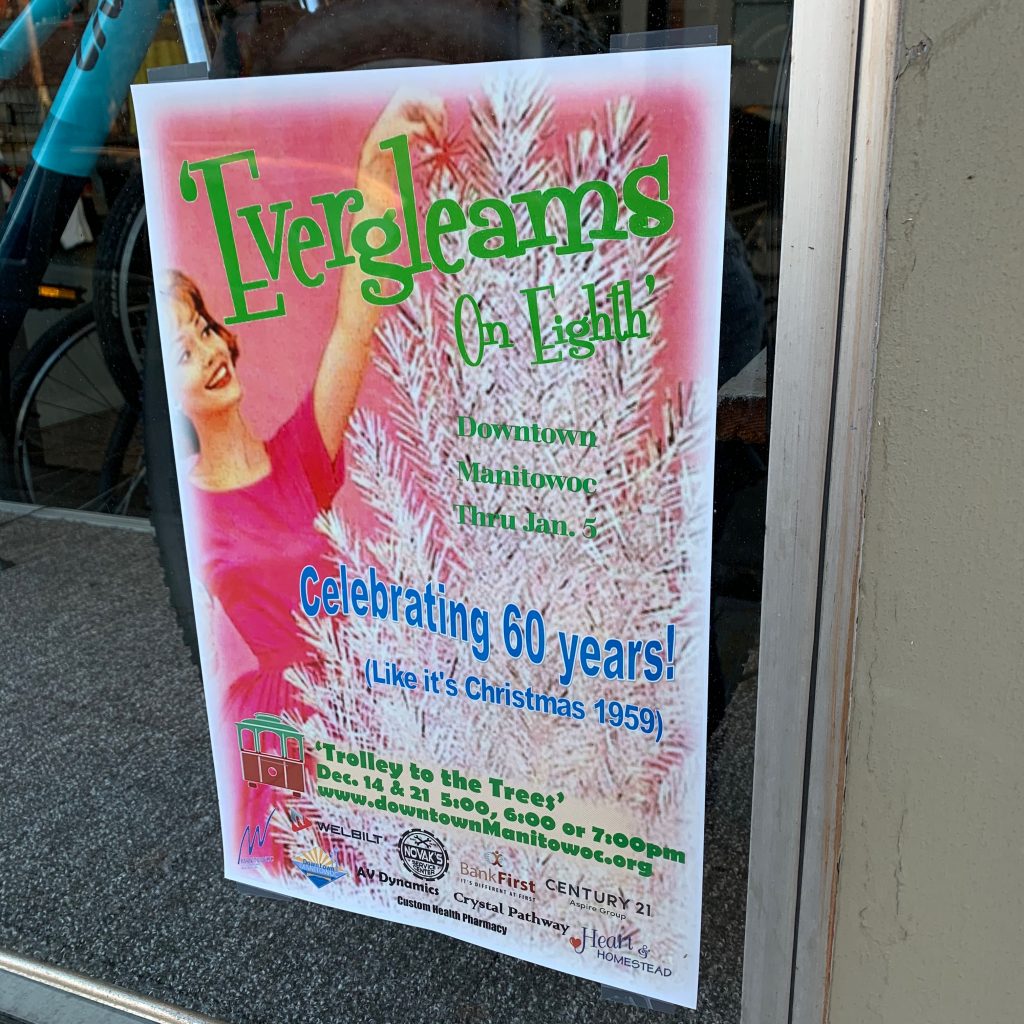 According to Wikipedia:
Between 1959 and 1969, the bulk of aluminum Christmas trees were produced in Manitowoc, Wisconsin, by the Aluminum Specialty Company; in that decade the company produced more than one million aluminum trees.
Their flagship aluminum tree was known by the Evergleam name, hence the name of this holiday tradition in downtown Manitowoc.
This year marks the 60th anniversary of the Evergleam, and here's what you can expect to see in Manitowoc during Evergleams on Eighth 2019: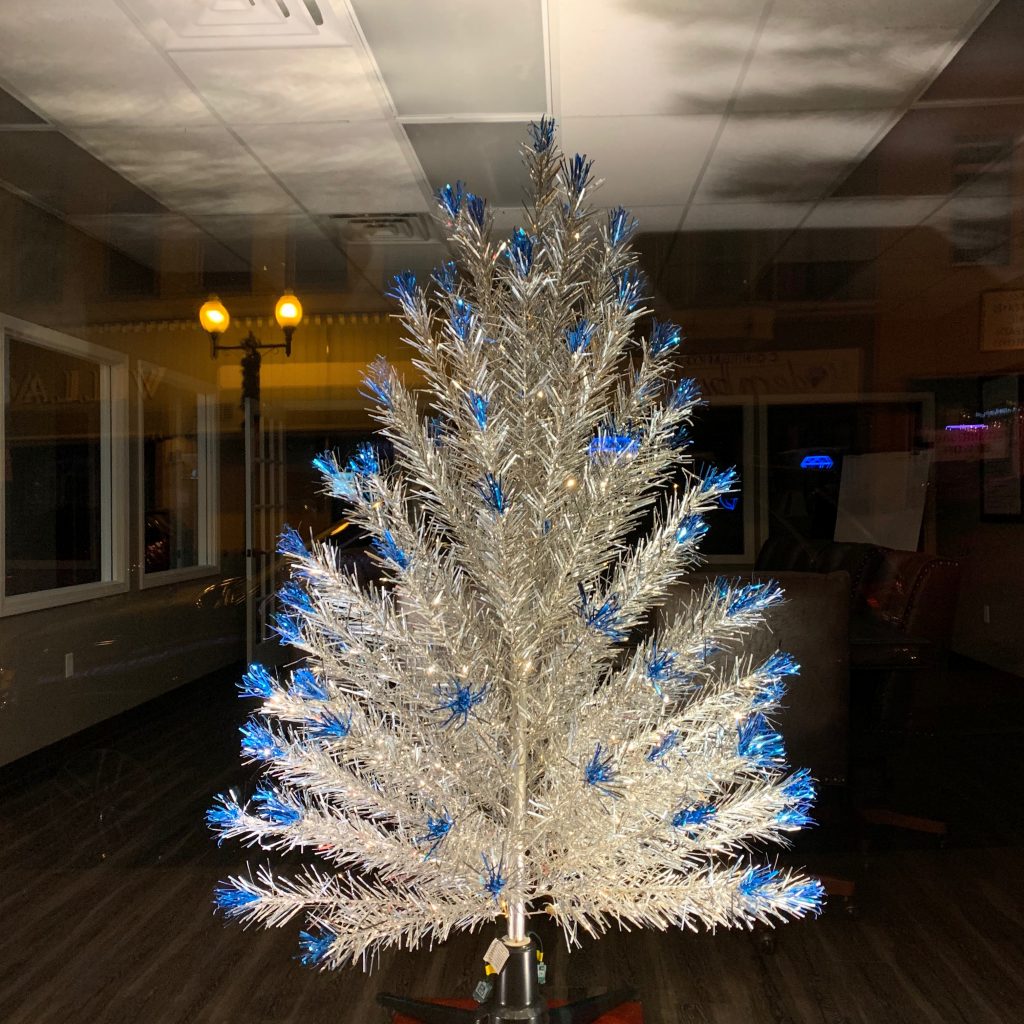 The grand opening of this event is November 27 during the Manitowoc Lakeshore Holiday Parade, and trees will be on display until January 5th.
Over 30 business windows filled with a variety of vintage aluminum trees. Trees of different colors, some spinning, some still, some 2 dimensional!
Inside the Manitowoc Public Library "Evergleam Central" will have a forest of over 20 trees – and according to the Evergleams on Eighth webpage, a very rare 10 foot commercial Evergleam tree.
The Library will also have a vintage holiday livingroom to pose in – complete with Evergleam Christmas tree. Instagram here you come!
On Saturday December 14 and 21 they'll be running "Trolleys to the Trees" – you can reserve a seat on the trolley which will drive by the downtown displays. Link below.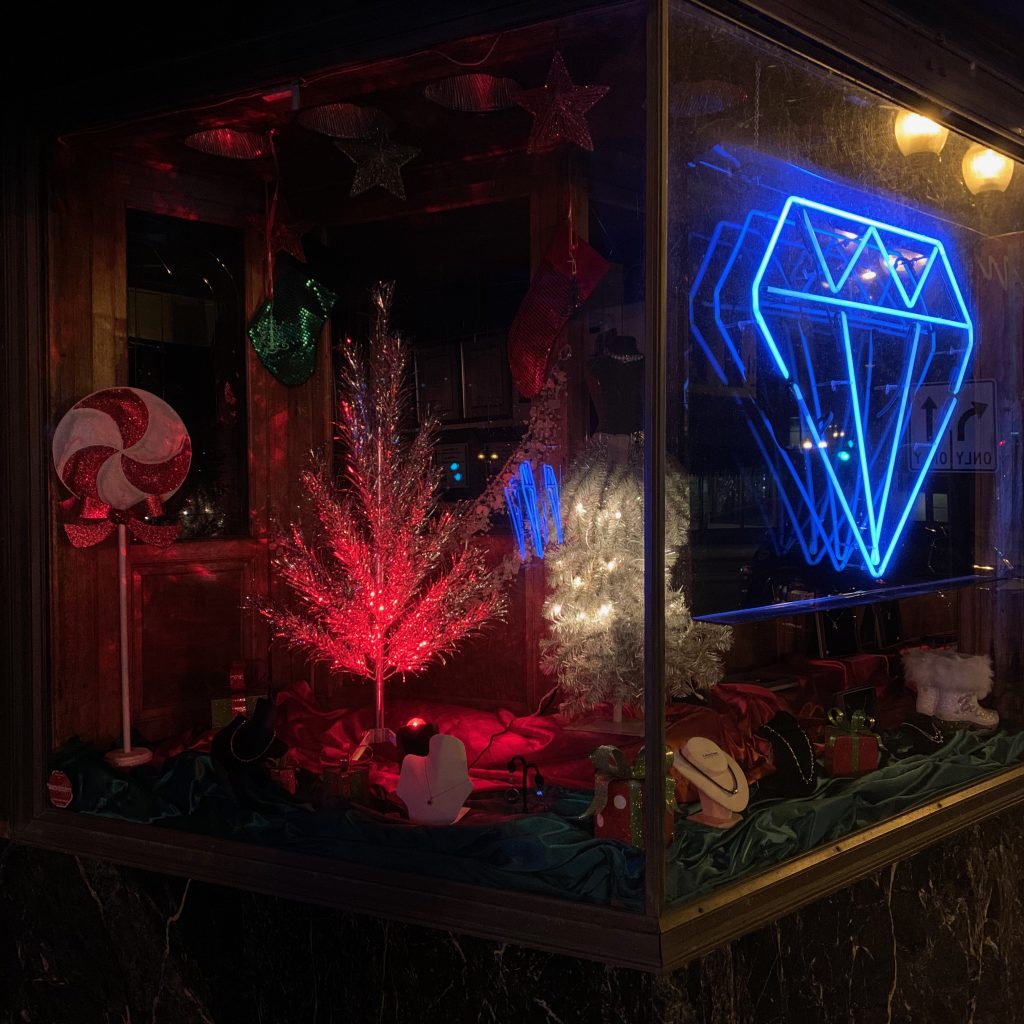 Want to learn more about these shiny trees? Get the Brand New Evergleam Book 60th Anniversary Deluxe Edition, available in Downtown Manitowoc at Heart & Homestead on 8th or if you can't get there, follow this link to get it online: Evergleam Book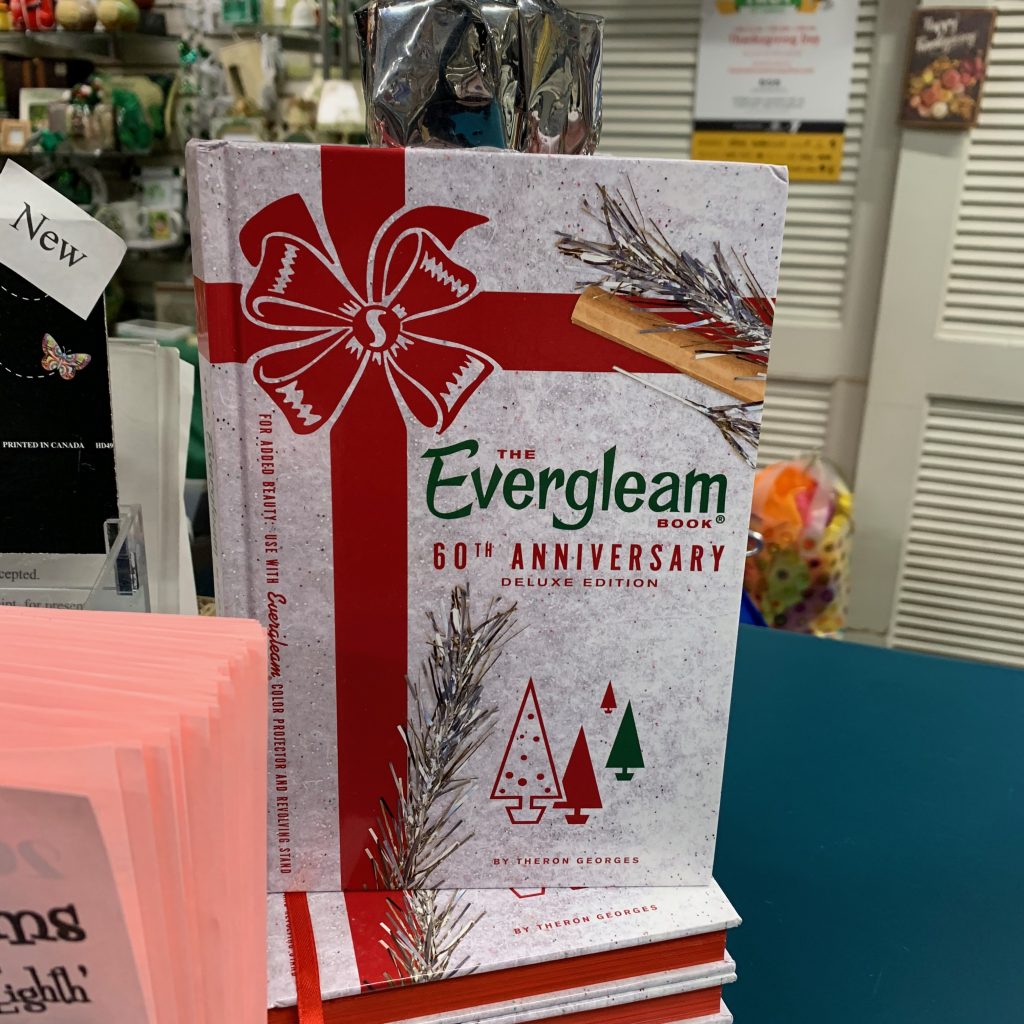 Click the link below for ALL of the details about Evergleams on Eighth and tell 'em Mod Betty at Retro Roadmap sent you!
http://www.downtownmanitowoc.org/evergleams19.html