The Red Rose Diner has closed and is for sale https://www.loopnet.com/property/526-Main-St-Towanda-PA-18848/42015-4708604026000000/

Mod Betty notes: I've been wanting to visit the Red Rose diner for a while now, but lucky for you Retro Roadmap readers, Joe and Anna Butrim beat me to it, and share their photos and experience below!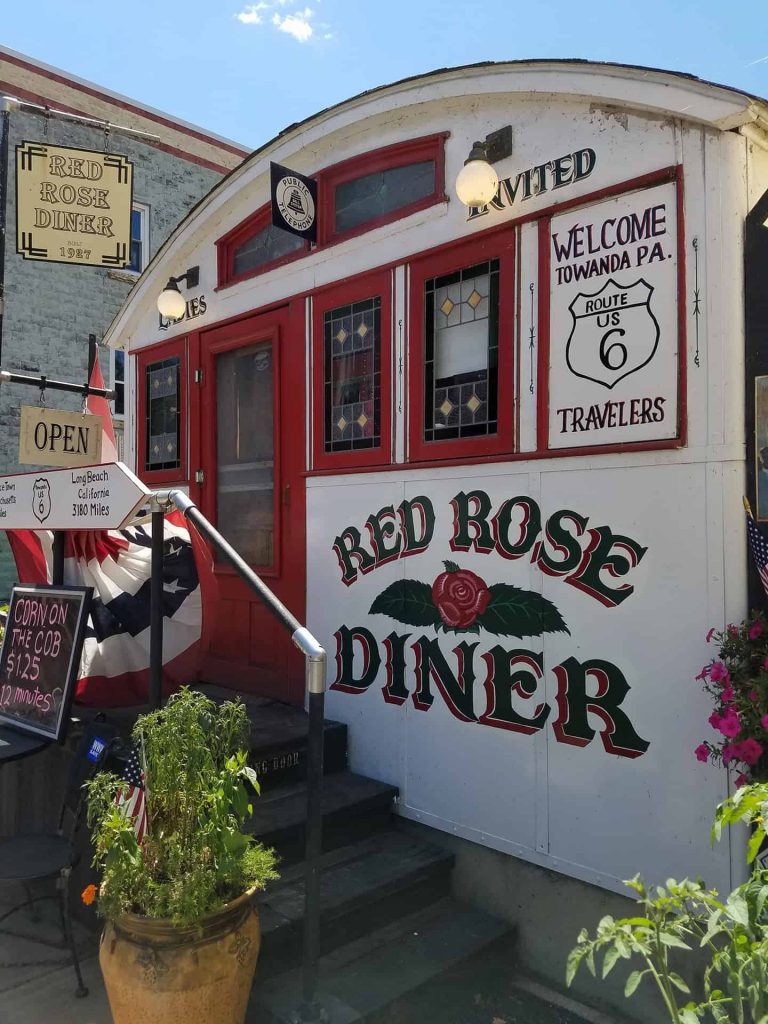 Driving on old US highways can be a wonderful experience. Treasures of the past can be found easily, and sometimes you need to dig a little. In the case of the Red Rose Diner while roadtripping down old US Route 6 in Pennsylvania, you can't miss this little gem. As you approach this diner you will immediately feel the brake pedal on its way to the floor as you look for a place to park.
Built in 1927, this Tierney diner (#1215) was formerly known as the Lackawanna Trail Diner and Jerry's Diner in Stroudsburg, PA before it was moved to Lancaster for restoration, eventually finding a home in the town of Towanda. It was the first diner model designed to entice women to come to the diner. Along with the classic counter stools, small tables and stained glass windows were added which afforded female customers some privacy from oglers out on the sidewalk.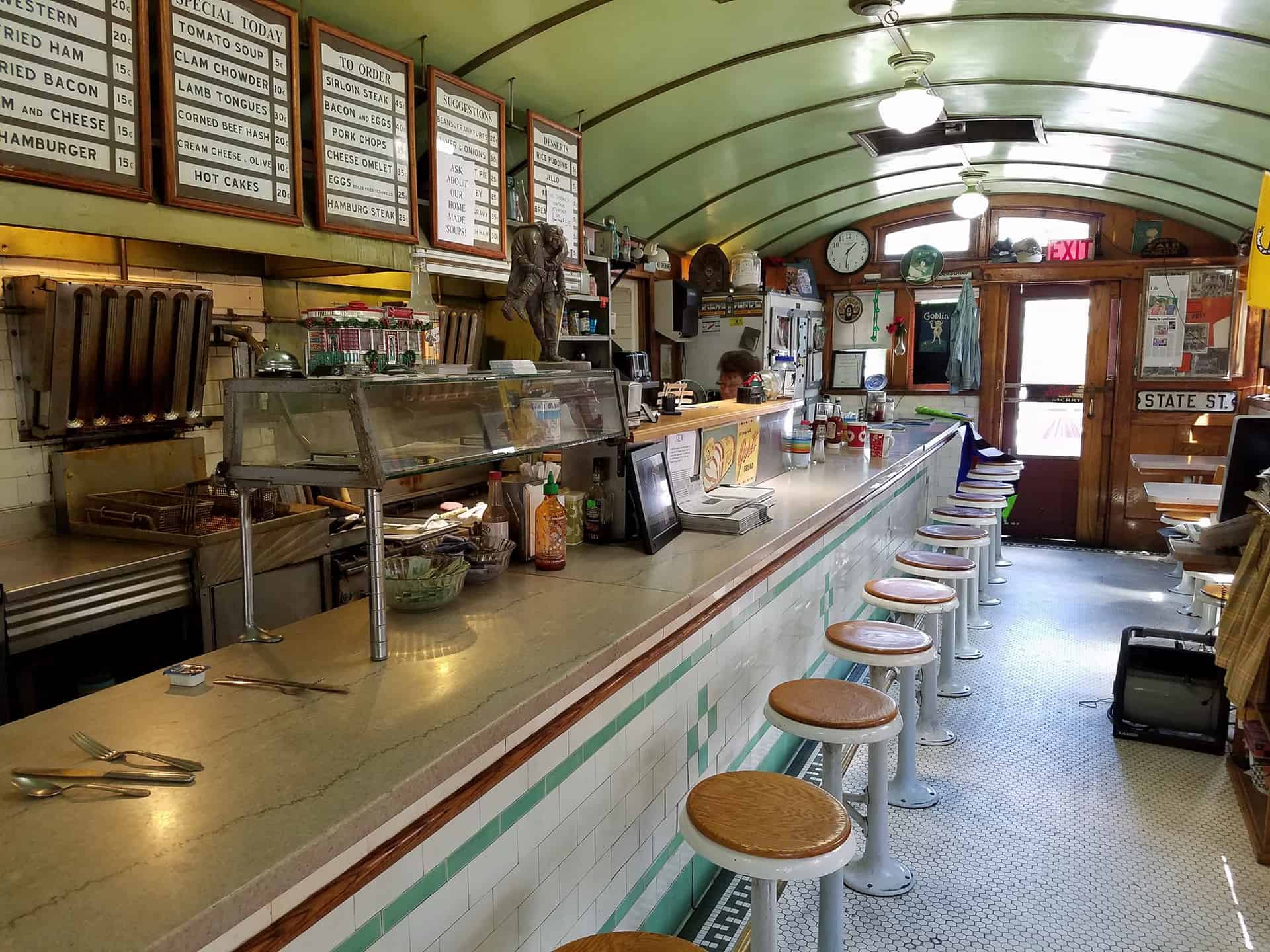 89 years old and still going strong!!!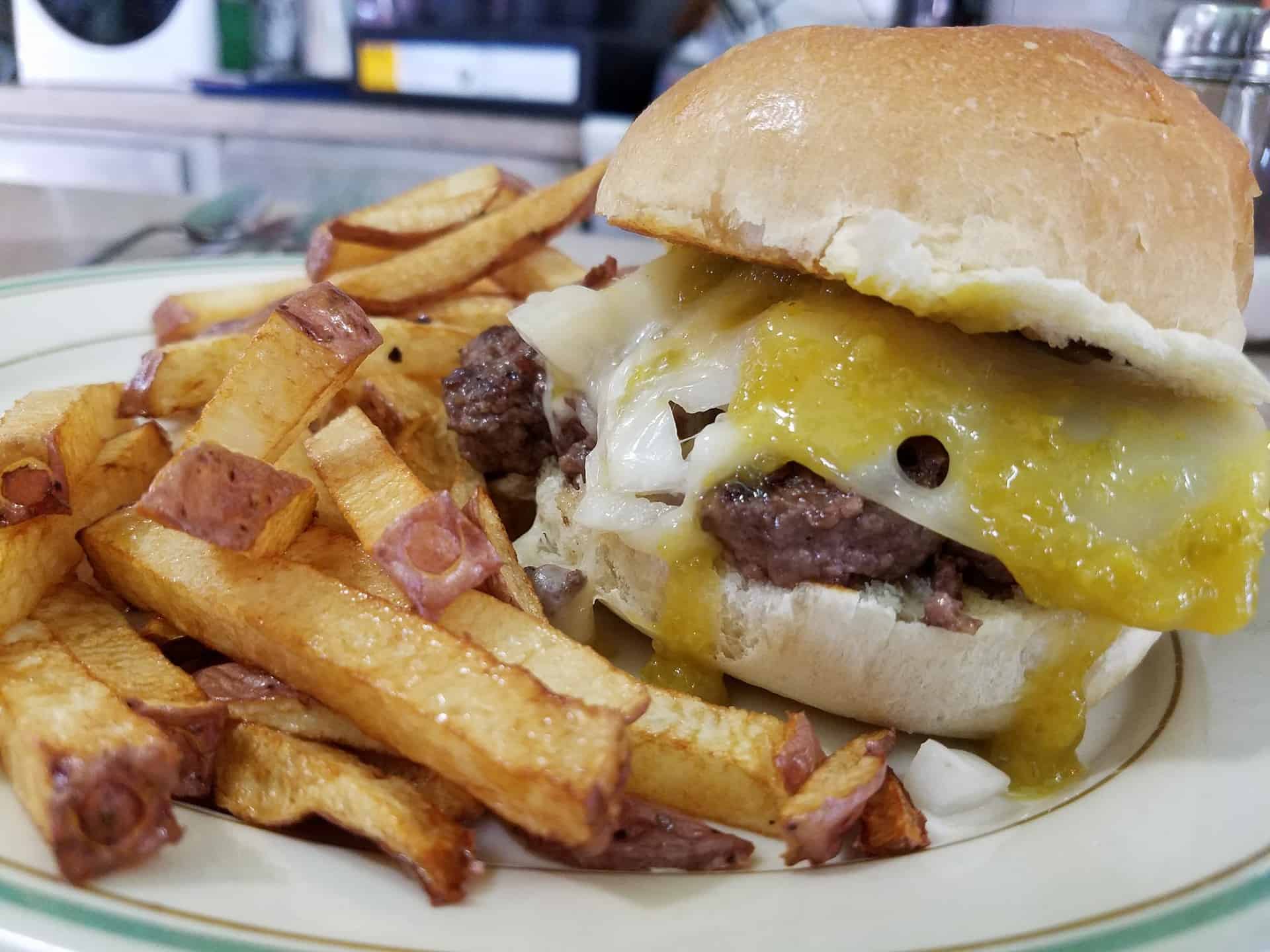 The food here was absolutely delish, and they served up one of the best burgers Joe's ever had! "The Donnie" (I think if was called) came with jalapeno relish, fried onions, and swiss cheese. It was truly a perfect burger. Oh, and the fries were hand-cut with a potato press hanging on the wall behind the counter. Seeing that sealed the deal and sent the "swell meter" up to 11.
So on that note, we can say that you can't go wrong with a trip to Towanda, PA to visit the Red Rose Diner. Great food, great diner, friendly folks, and a step back in time. It doesn't get much better than that.