As news of the world continued to turn more serious, we were at Bok Tower in Lake Wales Florida. As I look up info on this beautiful place I see that it is actually referred to as a Contemplative Garden, and indeed I felt like we were at the exact right place to receive news of canceled gigs, county-wide closings, friends' livelihoods being affected, and the world changing by the minute.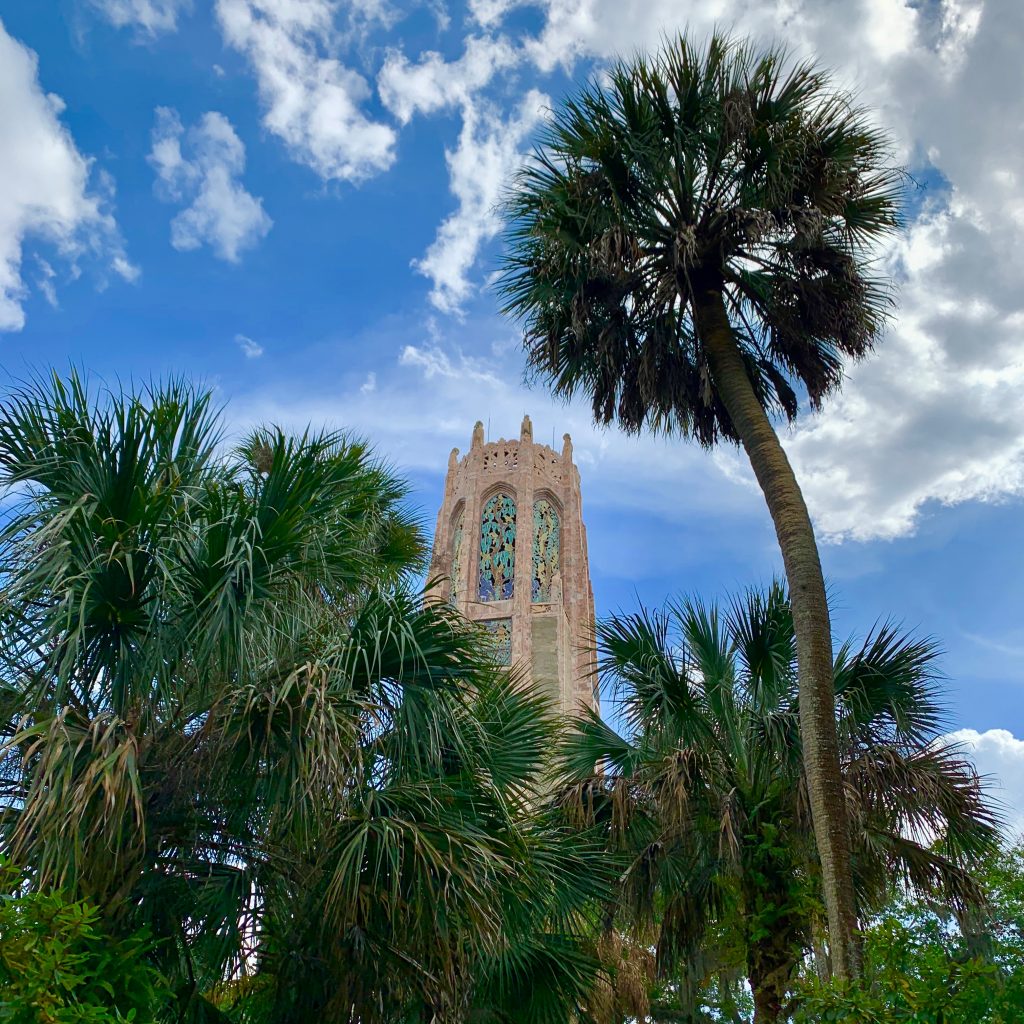 While Cliff's performance calendar has been suddenly wiped clean and I've also got a few gigs of my own that were canceled, we will be fine.
But what to make of this whole new world, to quote the place we just came from?
And then I saw this quote from Edward Bok, who gifted this site to the American people:
Make You The World A Bit Better Or More Beautiful Because You Have Lived In It.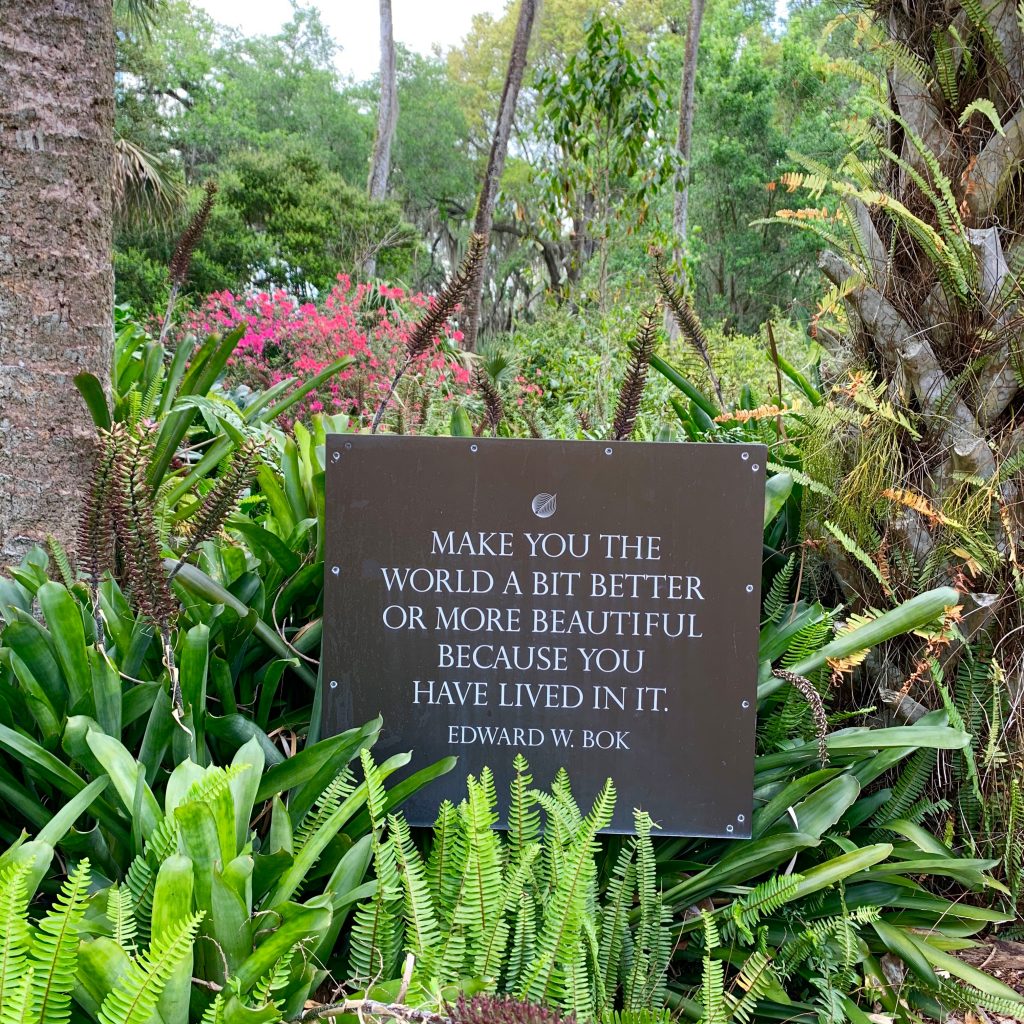 When I saw this sign it reminded me that I'm not here for the fancy stuff.
That I should be making the world a bit better because I am living in it. I just mistyped loving in it, and that is true too. What a good time to reflect on that.
And because I know that we will be OK no matter what, my thought turns to the people in my life, and that includes you all. Even though so many of us have never met in person we are all connected.
I hope that you are weathering this unexpected upheaval calmly, and not letting fear grab the steering wheel of your life away from you.
That you are using this unexpected time to remember where you've been, but more importantly remind yourself where you're going with your life. And if you need to, consider this an opportunity to readjust your itinerary and destinations for this one life you have.
For me this means continuing to discover and share. Discover the cool vintage places, and the motivational inspirations that have helped me so much to get to where I am today. And to share all of this with you – and as many people as want to hear about them.
So we can all make the world a bit better or more beautiful because we have lived in it.
Just Keep Driving – and washing your hands!
Mod Betty