Angelo's Luncheonette Wilmington Delaware A neighborhood gem just off 95
Posted on: June 29, 2016
Angelo's Luncheonette: Wilmington, Delaware
address: 1722 N Scott St. Wilmington, DE 19806
phone: (302) 658-8625
Opened in 1967 and still owned and operated by August Muzzi and family, this cozy corner luncheonette is tucked away in the brick-lined residential neighborhood of Wilmington known as 40 Acres.
You'll be hard pressed to realize you're less than a mile away from busy Interstate 95, but keep Angelo's in mind when you're traveling through Wilmington and looking for breakfast or lunch, as a visit is worth the detour.
A vintage counter with 12 stools looks over the well-seasoned grill, where most days of the week you'll find Muzzi himself preparing diner delights and short order fare. Sausage – hot or mild, is made locally, and sandwiches/subs come on your choice of 3 different sizes of roll. Brave souls should try the scrapple – a regionally distinctive breakfast meat.
Quick with a smile and a hello for all that enter, the entire staff easily banters with the regulars, but is just as friendly to those of us who pop in for a quick bite. You'll learn what is going on in local weather (hailstones!) and politics – photos indicate that Delawarean Joe Biden has been known to stop by.
There is plenty of authentic vintage charm, and since Muzzi is a fan of The King, the decor is very Elvis-heavy.
The menu at Angelo's proudly states "We're not here to make money, We're here to make friends."  A patron even created a book about all the regular customers at Angelo's – check it out at the counter:
Even on your first visit to this neighborhood spot, you'll definitely feel like a friend by the time you leave.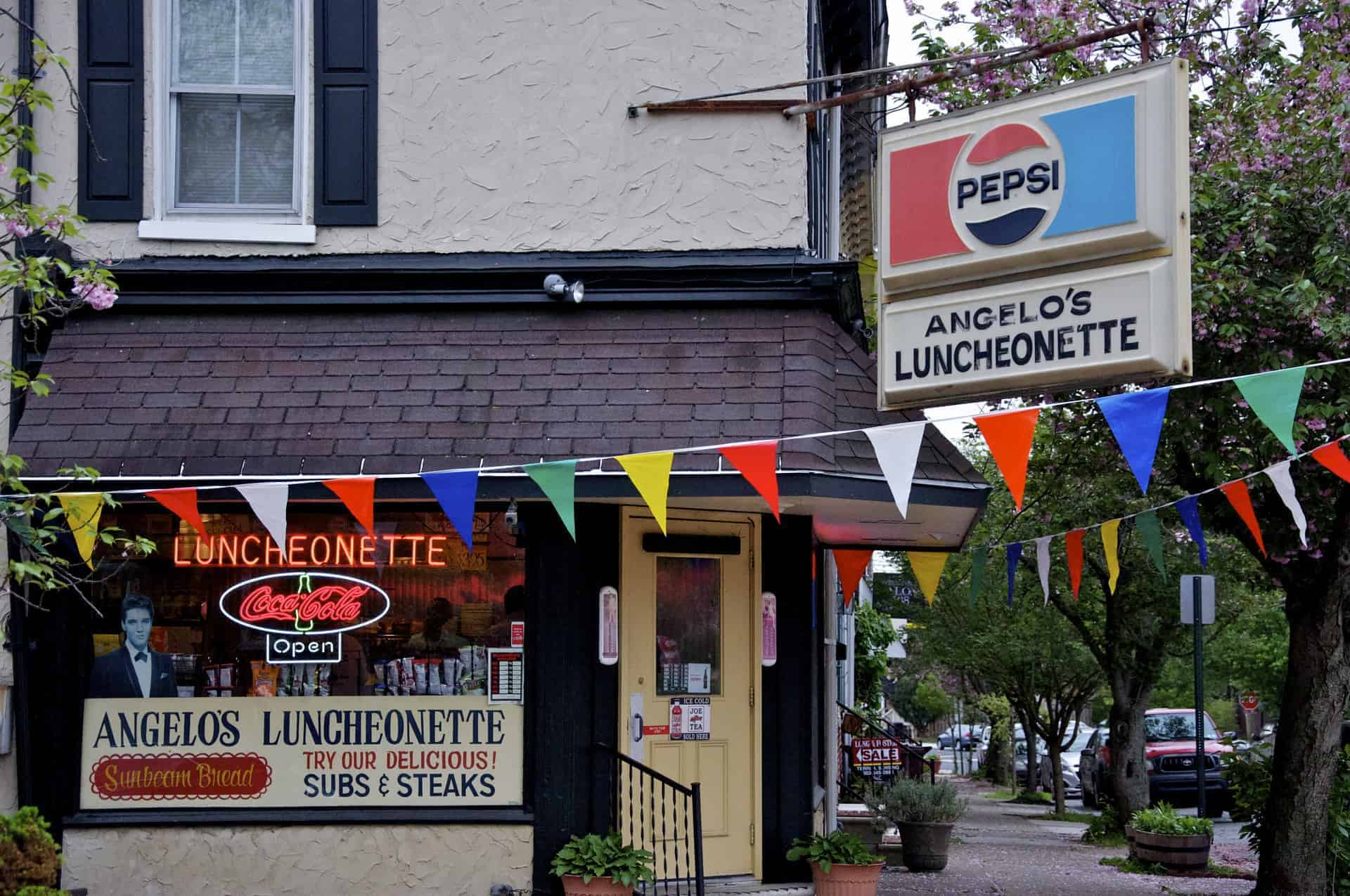 Plan accordingly – they're cash only (ATM available) and closed on Sundays
Angelo's Luncheonette Wilmington Delaware
1722 N Scott St. Wilmington, DE 19806