Baldwin's Book Barn – West Chester PA Barn Built in 1822, in Business since 1934!
Posted on: February 13, 2017
Though only a mile outside of busy West Chester center, driving down the winding roads of the Brandywine Valley to get to Baldwin's Book Barn is also like traveling back in time. Especially when you find yourself pulling up to a stone dairy barn built in 1822!


William and Lilla Baldwin started their book selling business in 1934, moving it to this barn in 1946, adding a living space and office in the 1950s. Their son Tom literally grew up in the business, and has run the business since the 1980s.


The smell of wood smoke will greet you as soon as you enter, cluing you into the only source of heat, so dress accordingly in the winter. Shelves in this area are lined with rare and antique books, as well as more decorative "books by the yard" – popular with decorators and those who want the instant appearance of education.


The stone-walled barn itself is a 5 story low-ceilinged maze of shelves, nooks, steps and staircases, with over 250,000 books and prints on display, with the occasional visit from a cat or two.


Antique wooden chairs scattered throughout are an understood invitation for you to settle down and peruse your selections. Books are displayed by category – grab a map and head to your favorite.


In addition to the thrill of the hunt for a long lost book, be on the lookout for the colorful vintage labels peeking out from the edges of the shelves made from vintage wooden fruit crates! Mod Betty LOVES THIS.


Note, as of this writing the owner is entertaining the notion of selling the Book Barn, so get there sooner rather than later!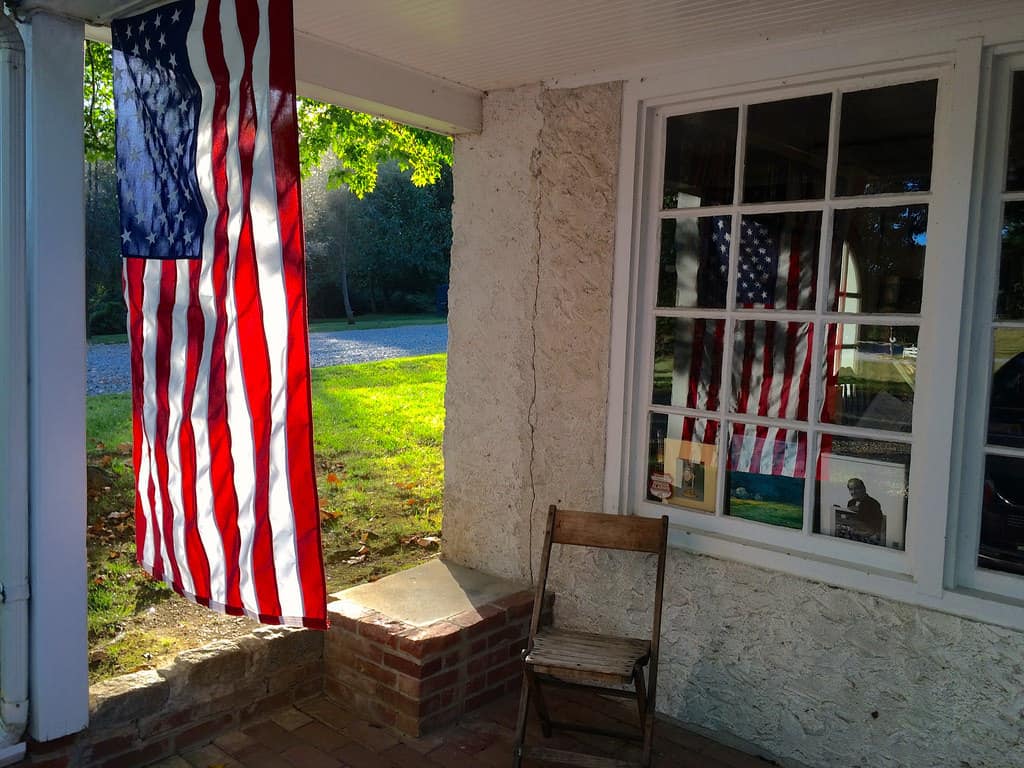 Baldwin's Book Barn – West Chester PA
865 Lenape Rd, West Chester, PA 19382