Every Day is Halloween at The Spadena House Beverly Hills, CA West Coast Retro Roadmap Report by Keith Valcourt
Posted on: October 27, 2016
address: 516 Walden Dr, Beverly Hills, CA 90210
Or should we call it….The Witch's House!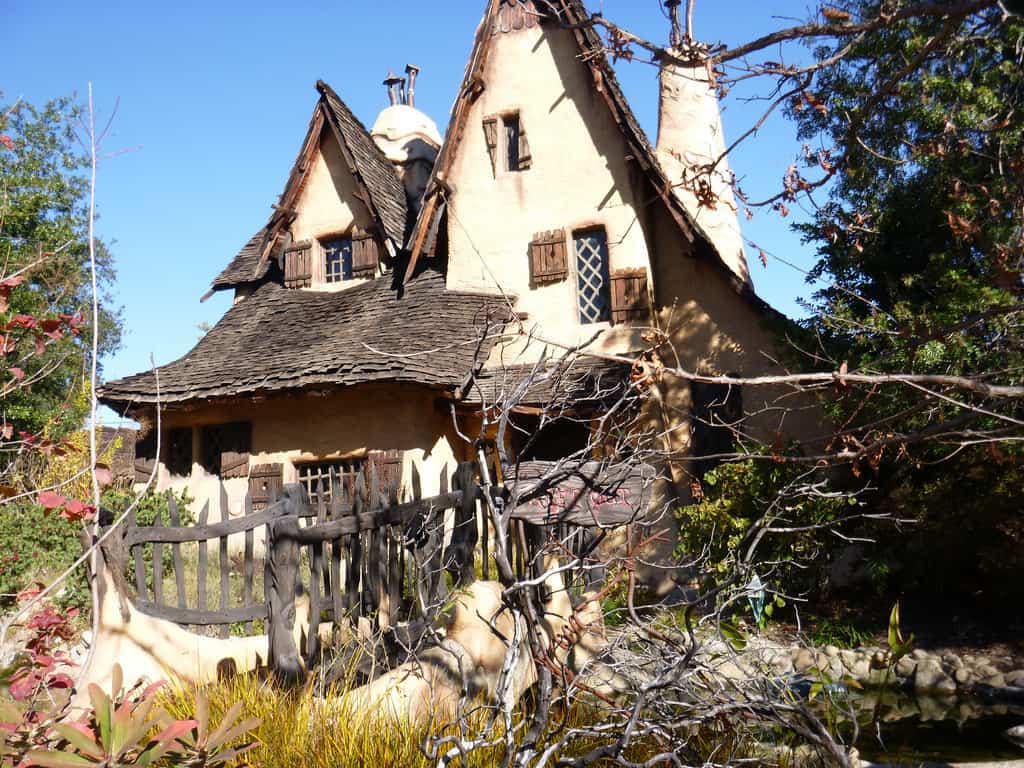 Ah Halloween, my favorite holiday. The sense of wonder on the kids faces and the overabundance of free candy make it a joy. And unlike Christmas you don't have to deal with the stress (and crowds) trying to find the perfect gifts for everyone. Halloween also gives me the perfect excuse to transform the exterior of my unassuming looking home into a spooky, haunted mansion, perfect for lightly scaring trick or treaters.
But no matter how many fake cobwebs or rubber rats I add to the decor there is one house that will always have me beat. And it looks like this year round!
The Spadena House in Beverly Hills (also known as "The Witch's House") is a retro-rific spook-tastic site to see.
Originally constructed in 1921 by Hollywood Art Director Harry Oliver, the house was moved to it's current location at the corner of Walden Drive and Carmelita Ave in 1934. Taking it's name from the first family that lived there: The Spadenas.
The home has appeared in dozens of films going back to the pre- "talky" days. Modern movie buffs will recognize it from the Alicia Silverstone comedy "Clueless." Although the inside of the home is not open to the public,the owner loves the thousands of visitors that stop by year round to enjoy his seemingly scary storybook home. (And I bet the crocodile in the pond loves the visitors too 😉 / Mod B)
That owner is not a witch, but rather realtor Michael Libom who saved the 3,500 square foot home and restored it inside and out. Mere mortals like us are not able to view the insides, but the outside has a steady stream of tour busses driving past, and thousands of trick or treaters show up on Halloween!
Fans of Halloween and retro roadside attractions alike need to stop by for a scary selfie whenever they find themselves in California. Spadena House is a fun, free, old school place you gotta see. Just "Don't pick the berries." The witch hates that.
Every Day is Halloween at The Spadena House Beverly Hills, CA
516 Walden Dr, Beverly Hills, CA 90210