Lulu Boutique & Gifterie – From Vintage to Modern and More! Phoenixville PA Funky Shop Plus Vintage Flea Market and Fun Events!
Posted on: February 19, 2017
address: 12 S Main Street, Phoenixville, PA 19460
phone: (610) 933-1852
While Lulu's Boutique & Gifterie isn't decades-old like many of the places Mod Betty loves, this little shop has done so much to put our town on the Vintage lovers map that it would be a sin not to share this little biz with you.
Located on Main Street in Phoenixville, Pennsylvania you can't miss their yarn-bombed tree and eye-catching window displays below that slick vitrolite glass facade.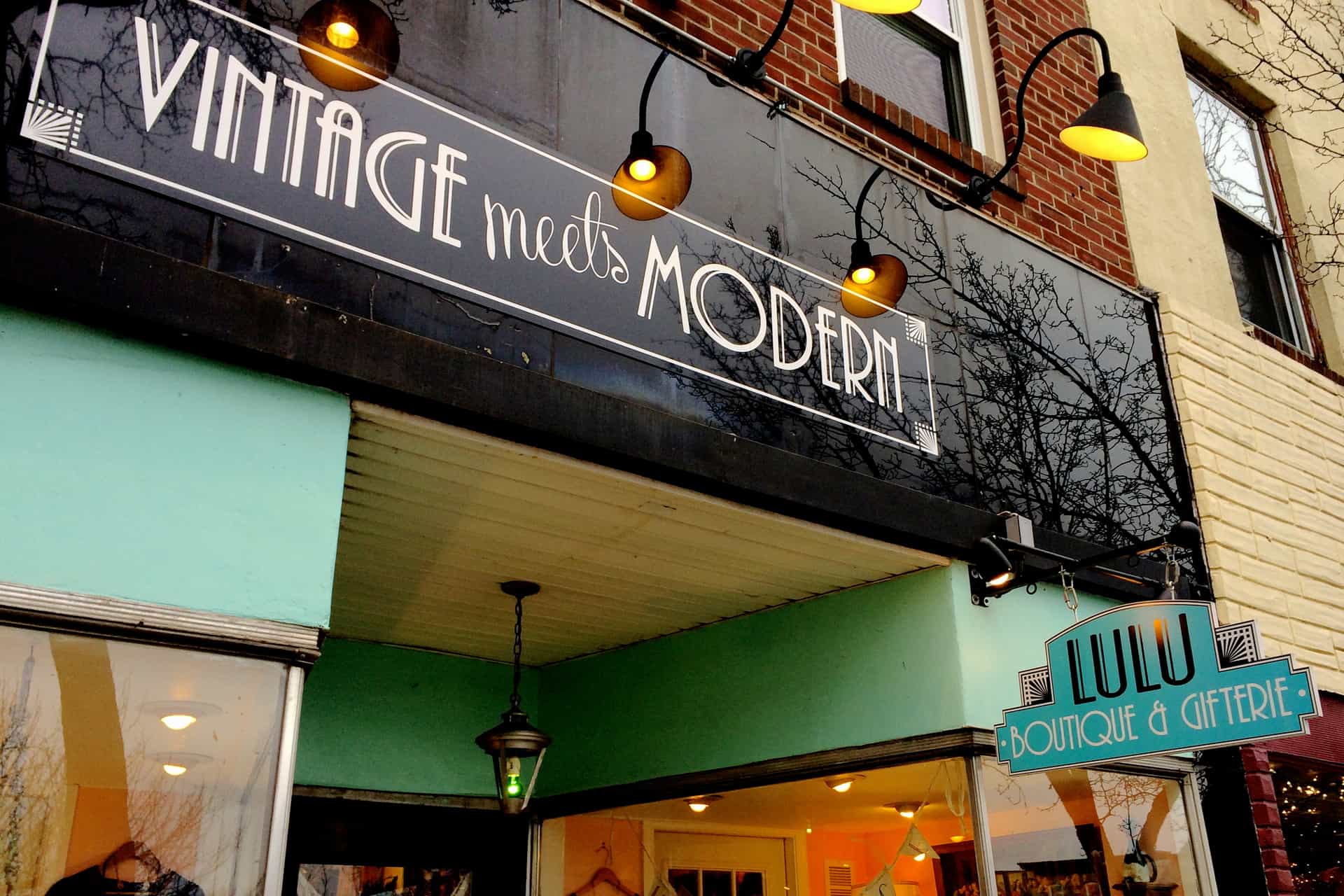 Owned by creative pals Joan Moore and Keely Barone Wrigley since 2011, the shop is a cheerful destination for ladies (and a few gents) looking for wearable vintage and "gently used" clothing/accessories at affordable prices. A smattering of housewares, retro decor and kitschy crafts 'n' collectibles are often found, depending on what treasures these two unearth during their adventures. It's always exciting to visit because you just never know what you're going to find!
However, it's not only their funky storefront that will draw you to town, but the many vintage-forward events this dynamic duo have created that will have you visiting our little borough. These gals have helped keep the fun going with parties during Phoenixville's annual Blobfest (July) and Firebird Festival (December).
However the event that has put them on the map, and in magazines is their vintage flea market known as A Whole Lot of Lulu.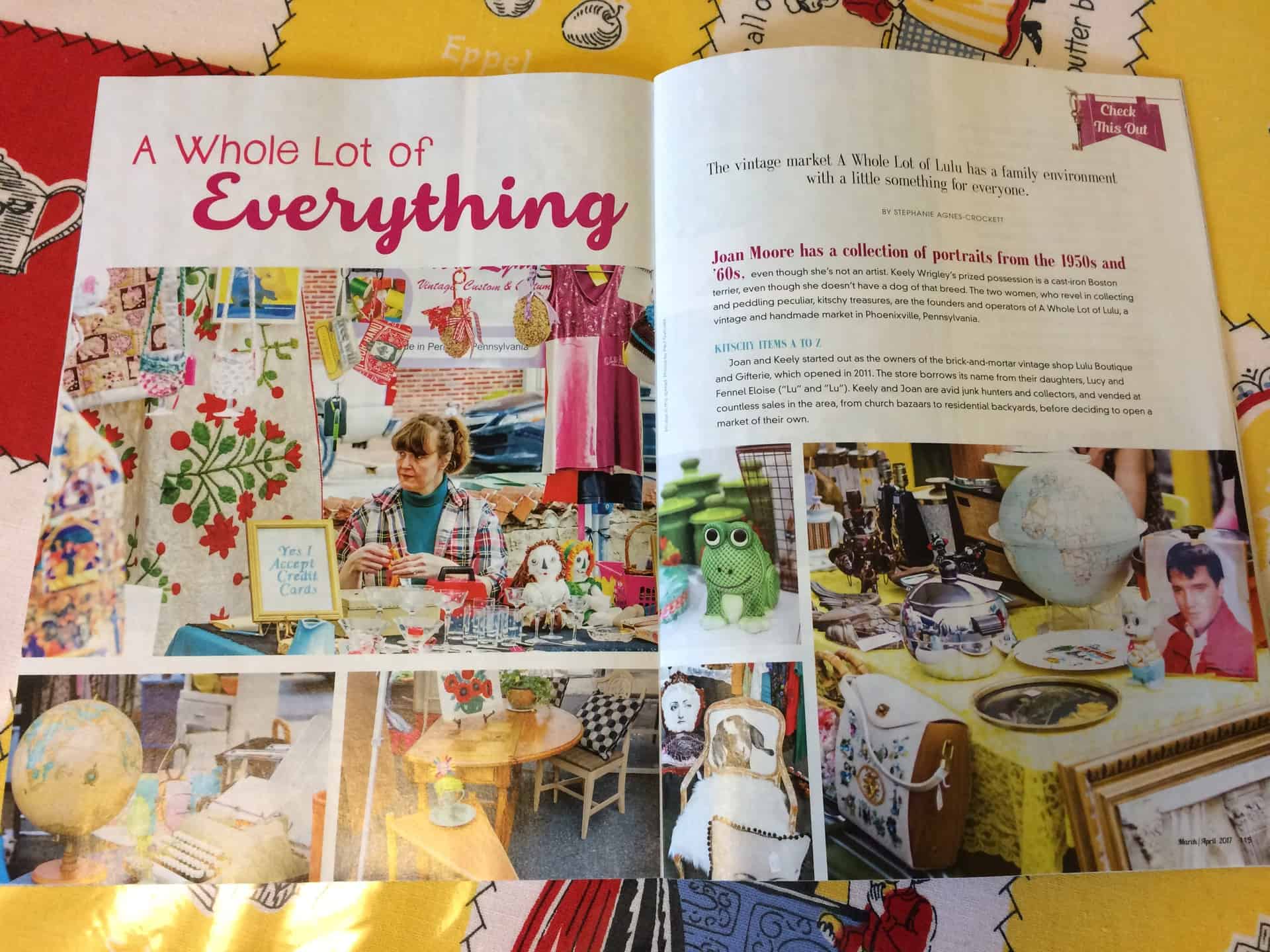 Two Saturdays a year a block of Main Street and the adjacent parking lot is transformed into Whole "Lot" of Lulu – get it? Vendors of vintage, antique and handcrafted items set up their booths and turn the town into a unique destination for pickers and collectors of all kinds.
As you groove to tunes spun on thriftstore-found records you can shop, socialize and admire the occasional vintage camper or hot rod on display. Meeting like minded shoppers and vendors is more than half the fun, and who knows what bauble or trinket may catch your eye and come home with you.
Heck, you may even see Mod Betty shopping, or hawking some vintage wares or Retro Roadbooks 😉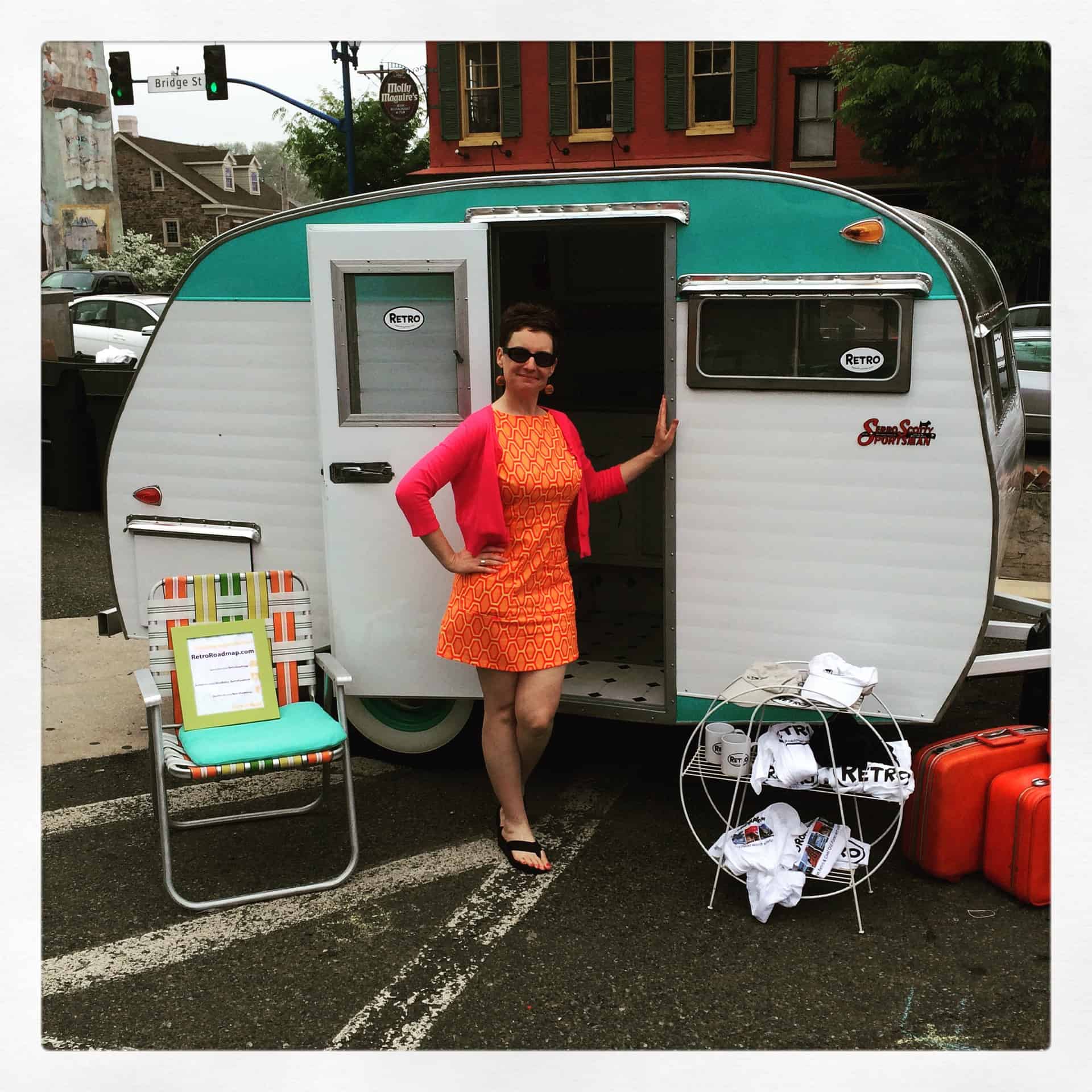 So whatever time of year it is, a visit to Phoenixville is always a good time, but guaranteed to be much improved with a visit to Lulu!
Lulu Boutique & Gifterie – From Vintage to Modern and More! Phoenixville PA
12 S Main Street, Phoenixville, PA 19460