Retro Roadmap Roundups 2013 – Where Can We Meet You?
Posted on: January 4, 2013
Let's Get Together- Yeah Yeah Yeah! 
The Retro Roadmap Facebook page is all abuzz about places to have Retro Roadmap Roundups in 2013! I never want to not include anyone (which I guess double-negative-canceling-out means I want To Include Everyone) so I thought I'd pose the question here on the site as well:
Are you interested in getting together with like minded Retro Roadmap inspired folks, to have some vintage inspired fun?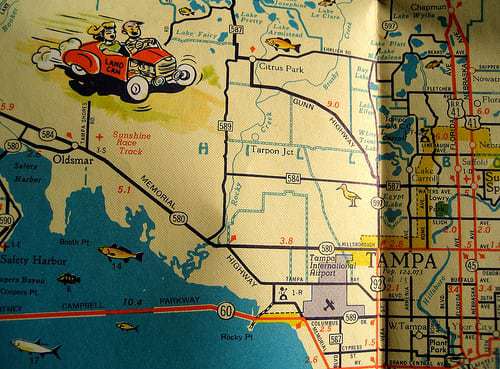 Let me know where you're located in the comments!
As you all prolly know, Retro Roadhusband and I are based in PA and travel often to DE and MA, but if we can branch out further to bowl, skate, dine, cocktail, quoit, tiki, twist, cruise, carousel, drive in or frug with you swell folks who dig Retro Roadmap – we're totally game!
(And if your neck of the woods has a venue that RRH could play some of his music in, that would help legitimize our roadtrippin :-))
So lets all have some fun AND help preserve some of these cool old places at the same time, our dance card is open and we're raring to go! Yeah, yeah yeah!