It's a chilly weekend here in Delaware, making Mod Betty want to stay inside where it's not so blustery, instead of heading out doing some Retro Roadmap discoverin'. Luckily I've got some vintage Delaware places and spaces tucked away in my archives, just ready for sharing, like this "Before and After" shot of the Bridgeville Diner.
As soon as my roadpal Spencer Stewart posted this photo on his Diner Hunter Facebook Page I  recognized it immediately as the Bridgeville Diner in Bridgeville DE,  located at the crossroads of Route 13 and 404. For those who keep score, this is a 1940s era O'Mahony built diner.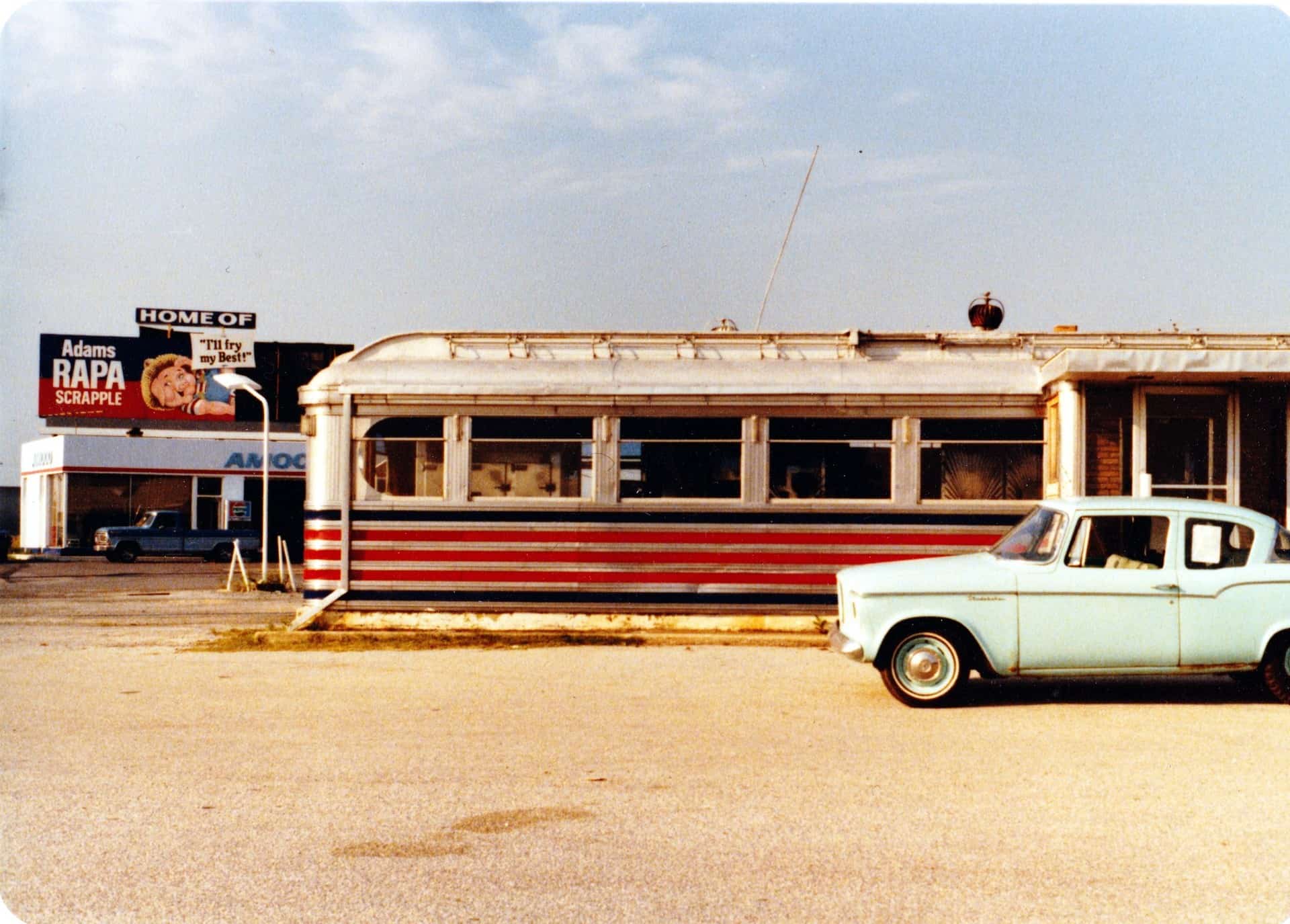 This great shot, replete with vintage Studebaker car, gas station and even a billboard touting the wonders of Rapa Scrapple (a local "delicacy) looks like a collage of vintage wonderfulness to me! Since I need little more than that as an excuse to scout a vintage diner, I made a point to stop and snap a photo the next time we were in Sussex County to see how the befores and afters compared. Alas to me there was no comparison, and the older shot wins out.
The Bridgeville Diner has been closed for as long as I can remember, but I do recall eating there once en route to a gig in DC from Rehoboth Beach, with the memories of a satisfying bowl of bean and bacon soup still lingering. The last time we swung by long enough to snap a photo was in July of 2007, and my recent trip there showed it, alas, still boarded up and looking for a buyer.
While the diner was still there, many things have been changed about that intersection where the Amoco station once sat. The road has been rerouted around the diner, leading people to either Jimmy's or Sonic, or some other chain restaurant option. There was no evidence of the scrapple sign, though we did later locate the Rapa Scrapple factory down the road in Bridgeville proper. And while the Retro Roadmobile gets points for fuel efficiency, I don't think it will ever look as iconic as that fab mint green car in the older photo.
The interior definitely needs some loving, especially when compared to the livelier photos captured here on the Diner Hunter site.

I don't know the story behind why this vintage diner hasn't been plucked up, as it is such an eye catching sight as you're flying down the highway en route to Maryland. But we all know how these things go, nothing as as simple as it appears on the surface. For now I'll just be glad that the diner is there and not demolished, like the now-gone fab neon sign that once boldly announced the diner's presence on the north south highway.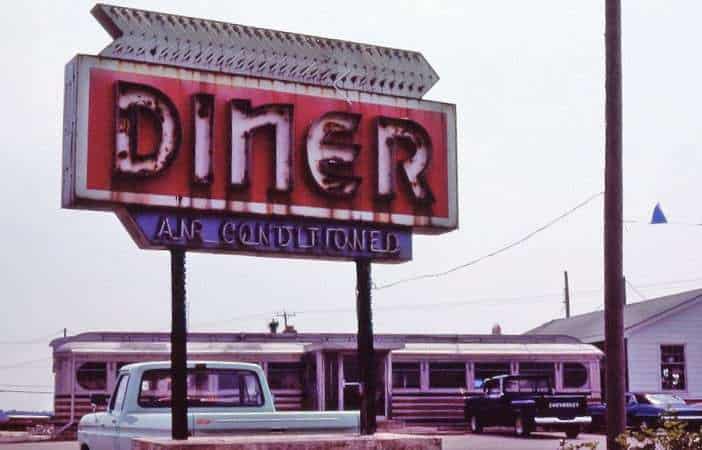 Not wanting to leave us all bummed out however, I did discover an actual working vintage diner down the road – stay tuned for happier Retro Roadmap news from the Diamond State!