We had a great time meeting Retro Roadmap Readers and folks like us who dig cool vintage places, at the November Retro Roadmap Roundup at The Fisherman in Phoenixville, PA: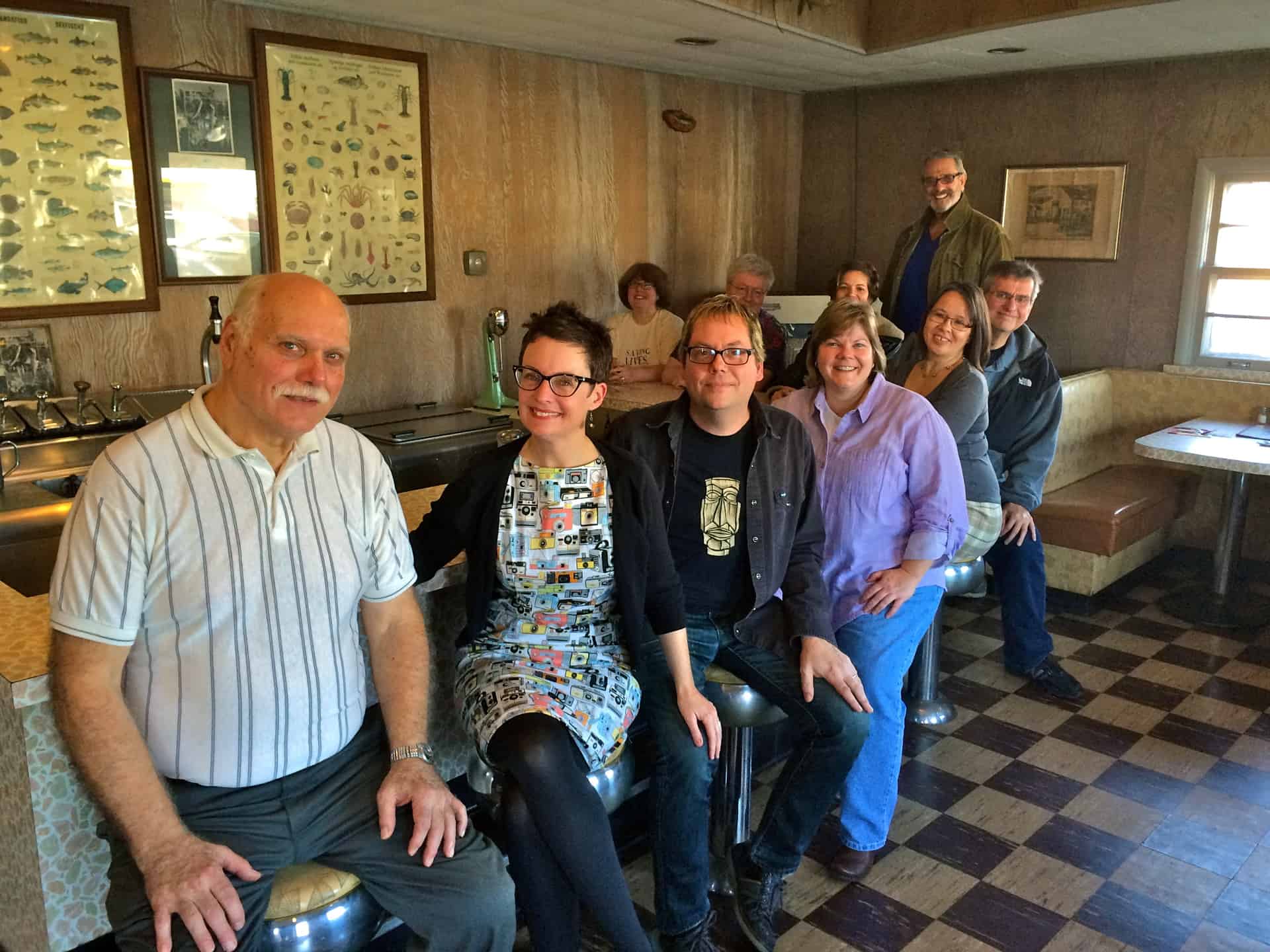 As you might've read over on the Retro Roadmap blog entry – the Phoenixville community has been reminded of what I've been telling them all along – that The Fisherman is a local gem worth supporting.
Mod B put out a FB invite to folks who would like to get together to show their support of my fave local place, and we had a nice turn-out. Walt and his brother Charles who own the place were nervous about having a big group in, so I purposely kept the guest list small, so don't feel bad if you didn't get the word. I just wanted to make sure the event was a success for them, mainly so we could do it again!
Speaking of again – I'm committed to doing more Retro Roadmap Roundups in 2015 – keep your eyes peeled to hear about them! 
Want to make sure you're in the loop on all things Retro Roadmap? Here are the best ways:
Sign up for the Retro Roadmap Newsletter  Mailing List – click here! – No spam, just fun Retro Roadmap stuff including invites, contests and the first word about the latest happenings
Click here to follow Retro Roadmap on Bloglovin – I have found this to be an easy way for me to be notified of posts from blogs that I follow, and you might too!
"Like" and Follow the Retro Roadmap Facebook Page – FB is a necessary evil, and while it doesn't get the word out to everyone who follows (unless I pay) it is a good way for me to set up invitations to events, and share links to things of Retro Roadmap Interest.
Subscribe to the Retro Roadmap Youtube Channel – Be the first to see and comment on our Retro Roadmap video series!
Follow us on Instagram – where I'll often post photos "as they happen" from the road! If you like pictures vs. words (Like Mod B does) follow us there.
We're also on Pinterest (where Mod Betty gathers up all sorts of vintage goodness to dream about) Twitter (though we don't tweet much) and Flickr, so if you're there already, pop over and say hi!