Do you like shopping for cool vintage "stuff" without the hassle of driving from one shop to another? Want to meet other folks who dig cool old stuff?
My pals at Lulu Boutique and Gifterie in Phoenixville have arranged for all the cool vintage stuff to be in one place with their 3rd and best Whole Lot of Lulu, and Mod Betty will be there spreading the word about Retro Roadmap!
Funky outdoor flea market. Local vendors selling handmade crafts, vintage items, and junk. Live music, and even something for the kids.
Swing on by Mod Betty's vintage 1964 Serro Scotty camper and say hello!
If you RSVP to this Retro Roadmap Meetup and introduce yourself at a Whole Lot of Lulu, I'll have some special goodies on hand only available for Retro Roadmappers, so if you're thinking of checking this out – RSVP! 
Phoenixville is a fun town to explore as well, with plenty of cool shops, restaurants, bars and more.
Stop by and let me know what vintage finds you found!
RSVP on the Retro Roadmap Meetup Page: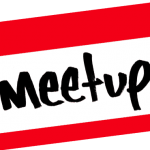 xo
Mod B