The Latest Retro Roadmap Video – We Did It! Episode 12
Posted on: December 20, 2015
We did it!!
12 – count 'em TWELVE – video episodes of Retro Roadmap have now officially been created and shared! This was our original Kickstarter goal and I am so proud and thrilled to have gotten to this point in the project.
Of course (it goes without saying but I am going to say it anyways) NONE of this would've been possible without you great Retro Roadmap supporters/believers, and I thank you.
Click here or on the image below to view our latest Retro Roadmap video at my fave place, The Colonial Theatre in Phoenixville, Pennsylvania.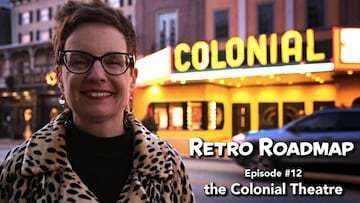 While we do have a few "stretch goal" videos in the works, this video is certainly a milestone in our project.
Thank you for your support and happy holidays!
xo Mod B