Retro Roadmap Recommended Books! Online Pop-Up Shop For the holidays or any gift giving reason!
Posted on: December 16, 2016
Mod Betty always encourages folks to shop in actual authentic vintage shops whenever possible, but sometimes it can be hard to find exactly what you're looking for.
That's why I've created this fun little Retro Roadmap pop-up shop on Amazon filled with some of my very favorite Retro Roadmap Recommended books, each of which I have in my own personal library. (Click anywhere on the photo below to go directly to it)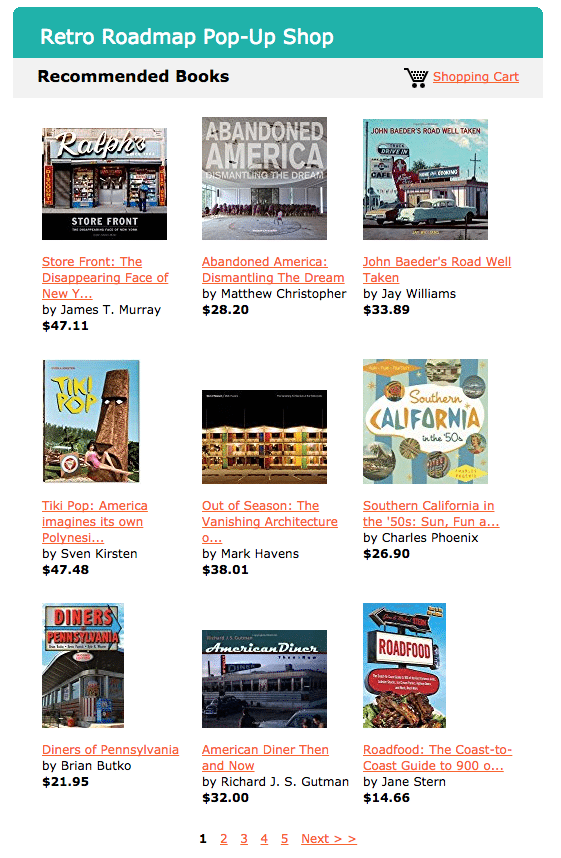 If you purchase any of the items in the Retro Roadmap pop-up shop  I get a few nickels nickels nickels to keep Retro Roadmap going. (Or if you prefer – jot down the info and bring your list to your local bookstore. If they don't have it in stock I bet they can order it for you.)
Are there any books that I missed, that you would add to the shop? Let me know!
Either way, a book makes a great gift – for someone you love, or yourself!
xo
Mod Betty