What fun good news to start the year! Mod Betty is not only thrilled to be appearing in the pages of Vintage Camper Trailers Magazine (I've been a subscriber 4eva) but I'll also be writing a column for them this coming year!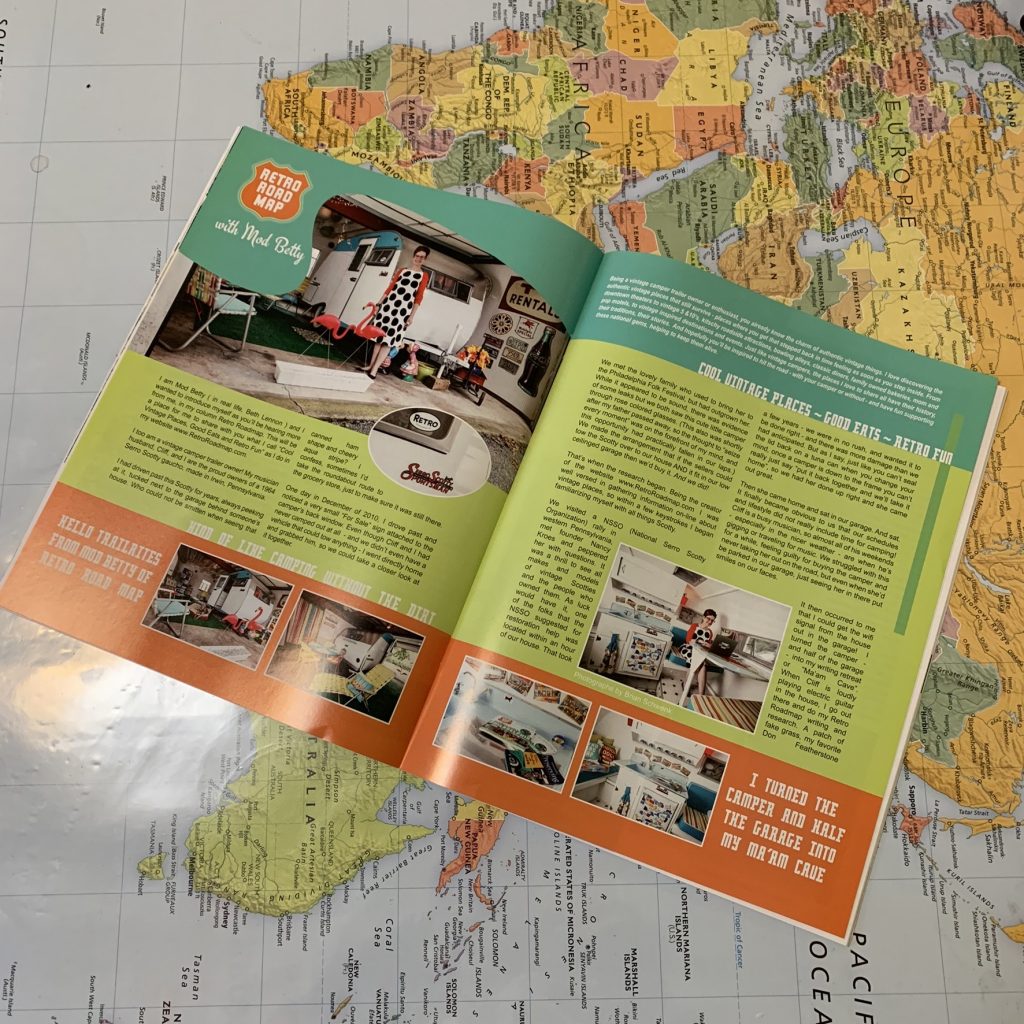 If you're interested in getting a free copy of the magazine, for a limited I will pop one into your package when you order a Retro Roadmap Roadbook from the Retro Roadmap shop!   Just put a note in the messages section that you want a copy.
What a FUN way to start the new year, huh? Dreaming of roadtrips, vintage campers, and getting out there meeting Retro Roadmappers / Vintage Camper Trailer-ers and all of us supporting the places we care about! Let's do this 2019!