Retro Roadmappers – Mod Betty just loves Love, and what could be more love-filled than getting engaged to be married, especially at an authentic vintage place?!
With permission of the bride-to-be Melissa K, I'm sharing some of this story because not only will it make YOUR heart swell, but Mod Betty is swooning over the fact that she/I/me – had just a little something to do with this happy event!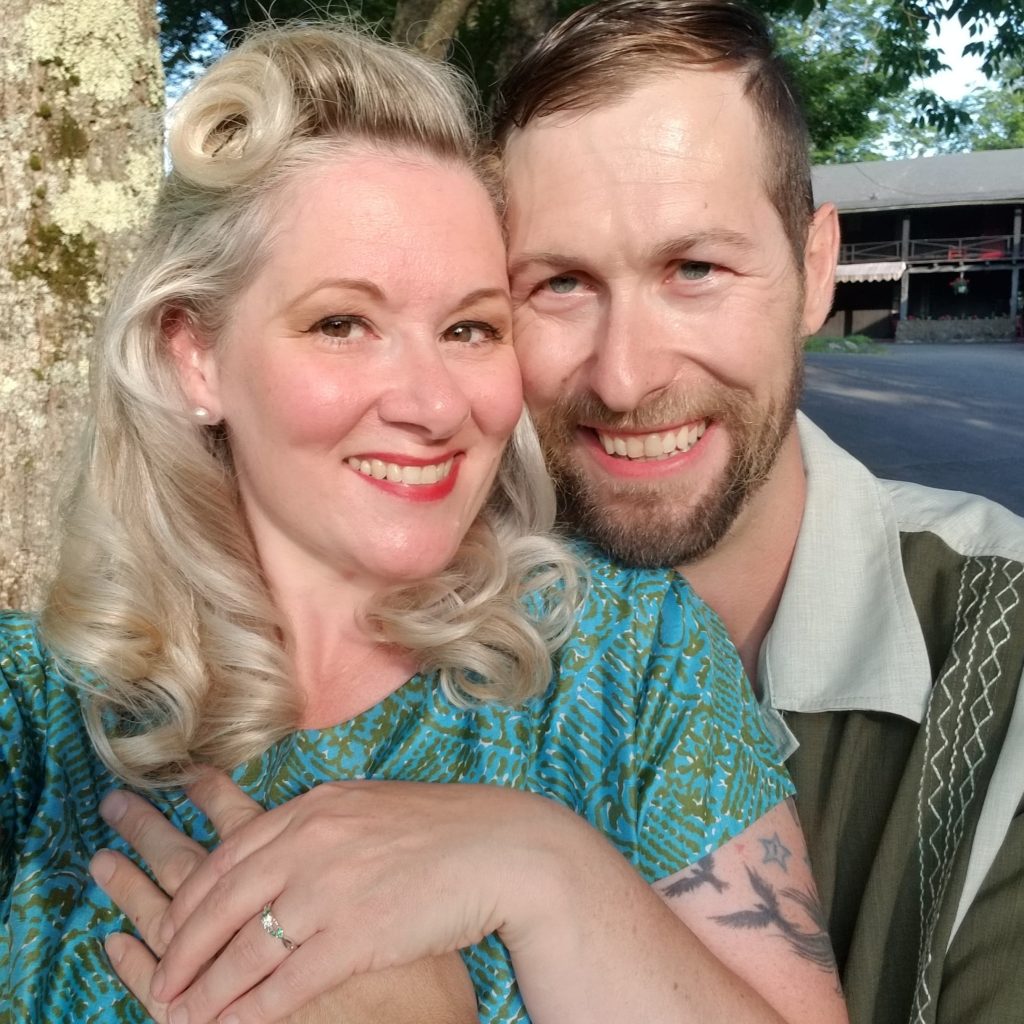 As you know, I was thrilled to share the news that the real life location of the Marvelous Mrs. Maisel's Catskills camp is Scott's Family Resort on Oquaga Lake in Deposit, NY (in the TV show it is called Steiner Mountain Resort).
Unknown to me until I arrived at this classic Catskills resort, they were hosting a Marvelous Maisel inspired weekend including comedians, vintage dress ups and photos, and all sorts of retro fun that one imagines would happen if Midge and her fam were there (and yes, they did serve tomato juice!)
Anyhoo – I happily shared the info about that event with Retro Roadmappers and was delighted to learn that longtime Retro Roadmapper and swell gal Melissa K and her boyfriend Michael decided to attend.
( I – and she – had no idea that he was going to PROPOSE MARRIAGE TO HER AT MAISEL WEEKEND AT SCOTT'S!!! But he did 🙂 <3 )
He coordinated with owner Michelle Hallock to take some "vintage photos" in the lobby….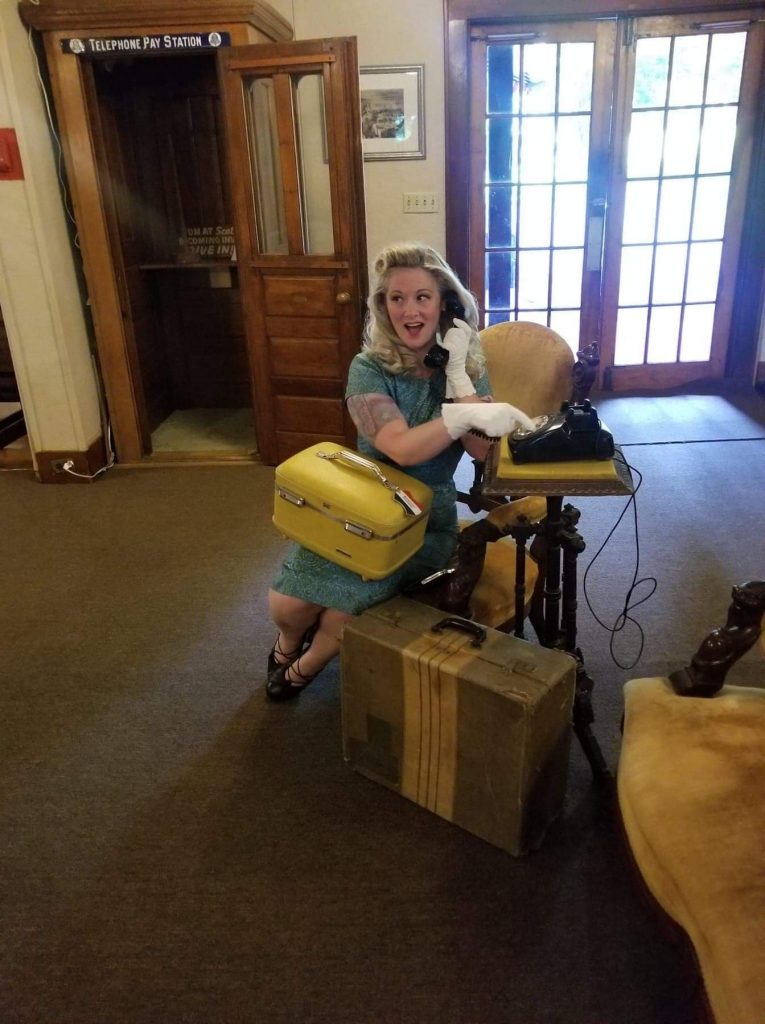 Manager Michelle offered to take some "snapshots" – but was really videotaping the proposal <3
I dare you not to get a little teary-eyed with happiness after watching this:
And of course, the reaction 🙂
Isn't that just the bestest, sweetest thing?
Michelle was ready with the bubbly, to toast the happy couple: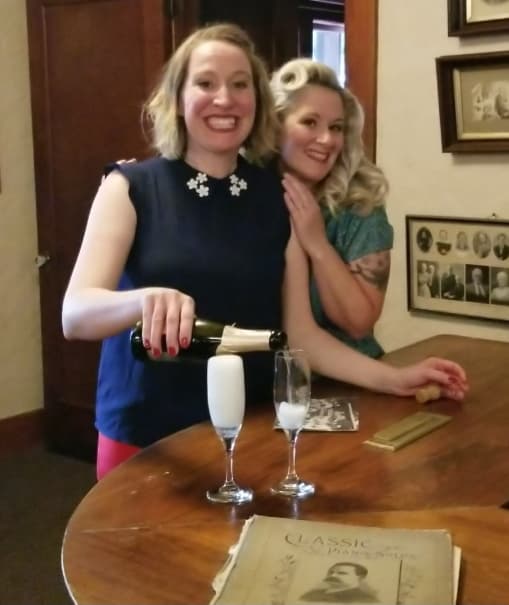 And to think, now Scott's will have another couple who will forever have this iconic Catskills resort embedded in their hearts and memories forever. Sigh!
Mod Betty sends out her love you you both, Melissa & Michael! I bet it will be a very retro wedding!