Retro Roadmappers! It's always nice to know I'm not the only one who likes to 'splore the back roads of New Jersey, so when Mark of Bordentown Walking Tours asked if he could share some of his faves and finds with you all I thought…why not? A rising tide floats all boats! xo Mod Betty
Route 206 New Jersey Fun and Finds from Bordentown Walking Tours
As the local historical tour guide in Bordentown–one of Mod Betty's favorite New Jersey spots–I know a thing or two about retro. When I'm not leading Bordentown Walking Tours ), I'm driving the backroads of New Jersey in search of adventures and good eats for my series "I Never Sausage a Hot Dog!" on the Jersey Bites food blog.
Heading South along 206 out of Bordentown happens to be my favorite ride in the Garden State. There's a lot of quirky, old-school stops along this historic highway, and now that summer is here, it's prime time of year for road trips. Tag along with me as I show you the way!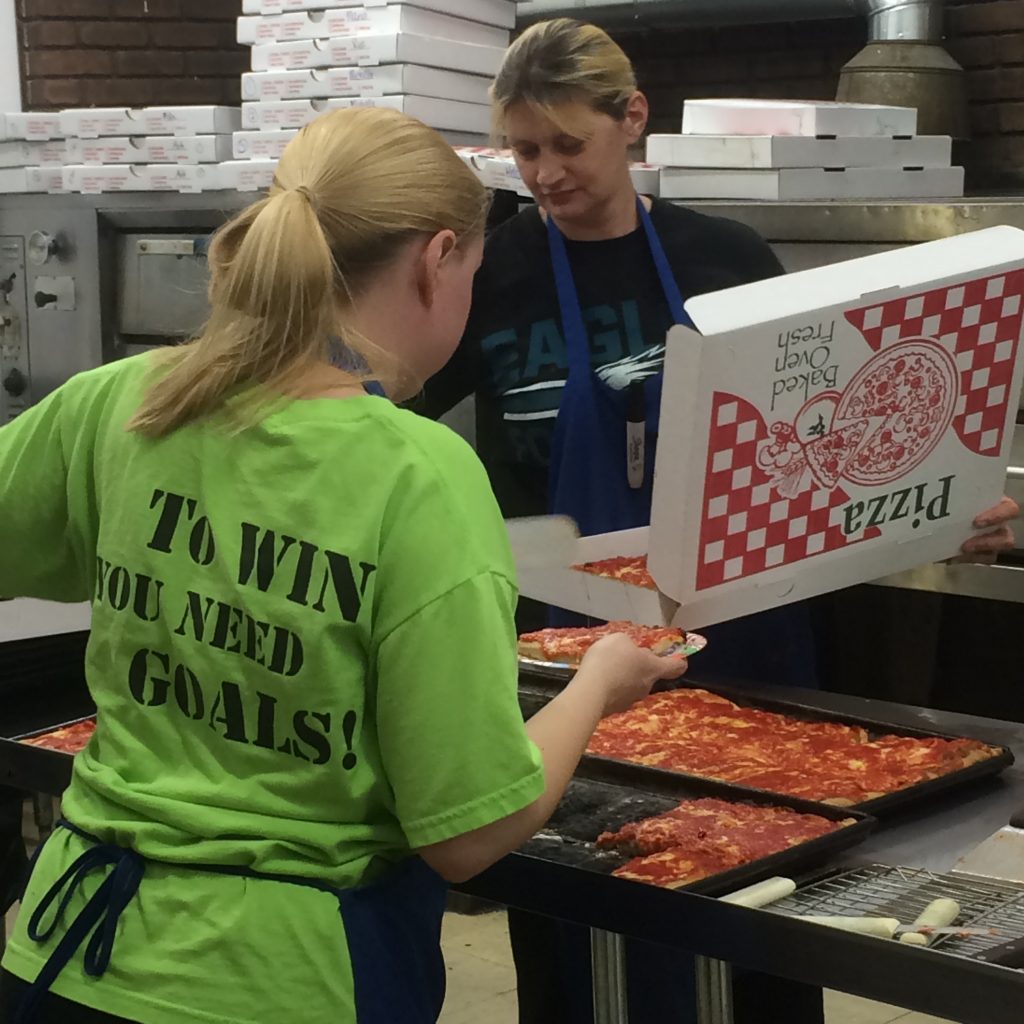 The first place you'll want to go is the Columbus Farmers Market in (you guessed it) Columbus, NJ. This indoor/outdoor flea market has stood the test of time (and three major fires) since 1929. While there are plenty of deals on vintage treasures at the shops and stalls, you should also make time to eat. Try one of the two iconic pizza joints. Both Kate & Al's and Pete's serve sizzling pan pizzas carved and served in square slices. Each booth has a cadre of loyal followers, but I like to split the difference and have a slice at both stands whenever I go.
Continuing down the highway, if fresh fruit and kitschy hand-painted signs are your bag, then pull over at the Original Corn Stop in Mt. Holly. The stall is dormant for a large part of the year, but it's always a sure sign of summer whenever they open back up. This place is a photo-op as much as a pit stop. Pick up whatever's in season to snack on in the car, snap a selfie in front of a sign, and share your story with their fun and clever Facebook account before you hit the road again.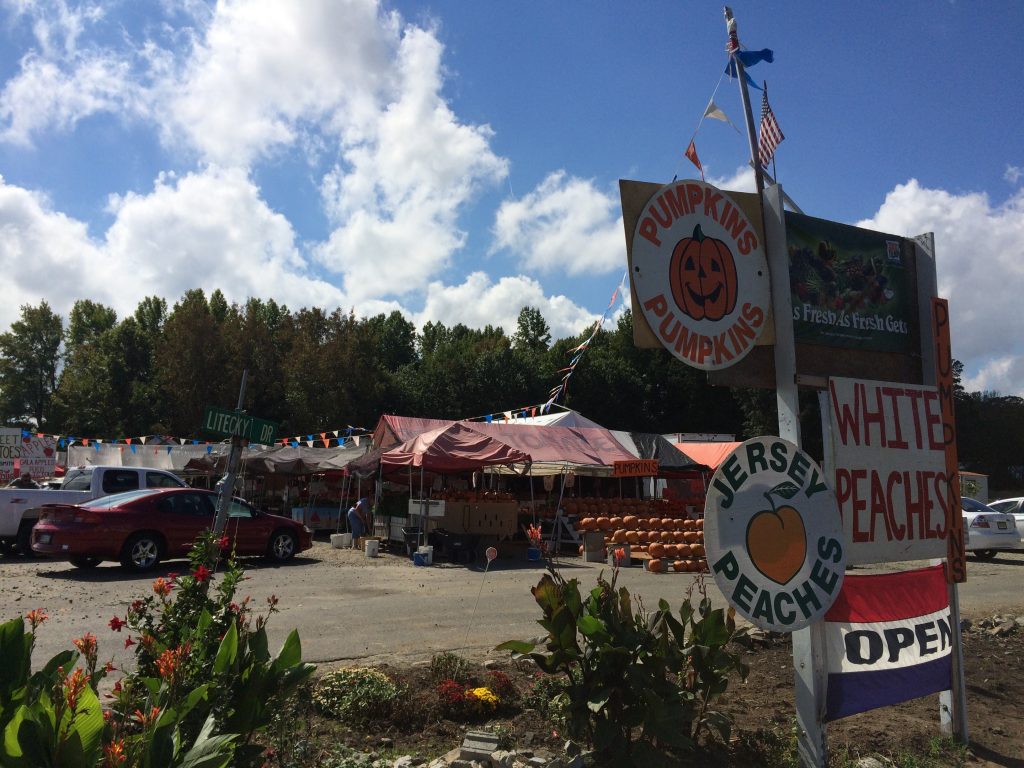 Keep your eyes peeled for some far-out Americana along Route 206. The Toll Booth Saddle Shop has a stable of artificial horse heads poking out of their wall, and a giant equestrian on the roof.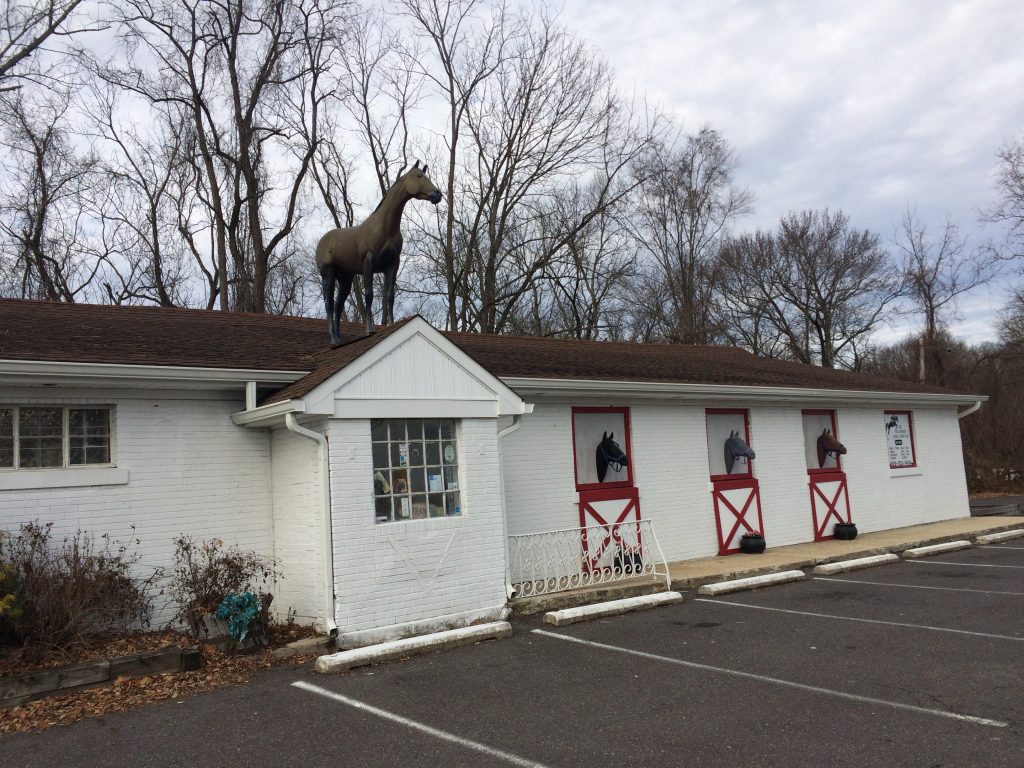 Further down the line, the old Tabernacle Inn closed down, but if you go this summer you might still be able to see the giant swordfish they keep hanging outside. The biggest statue of them all, though, can be found at Mighty Joe's Gas, Deli & Grill. Their giant gorilla's eyes light up red at night!
The next stop you'll make is at the White Dotte Dairy Bar and Electronics Shop in Southampton Township. Operating since 1952, not much has changed inside since then. You can still grab homemade soft serve, a mean hot dog, and CB radios all in one convenient roadside diner. Why the electronics, you may wonder? The original owner made as much selling CB radios in one day as he did selling potato chips in a year, so he ditched the spuds and set up a permanent electronics counter instead!
If you keep heading South on 206, you'll notice an abrupt change in scenery from farmland to pinelands. The highway cuts through the Pine Barrens, our nation's first designated National Reserve forest. Legendary home and stomping grounds of the Jersey Devil, New Jersey's oldest folk tale, the barrens are a great spot to catch history and nature all in one place. Right along 206 you'll spy Atsion Lake. There you can catch some sun and go for a swim if you brought your trunks. The nearby Atsion Mansion is a lonely reminder of the once mighty industrial history of this now largely reclaimed forest. They don't call it the barrens for nothing!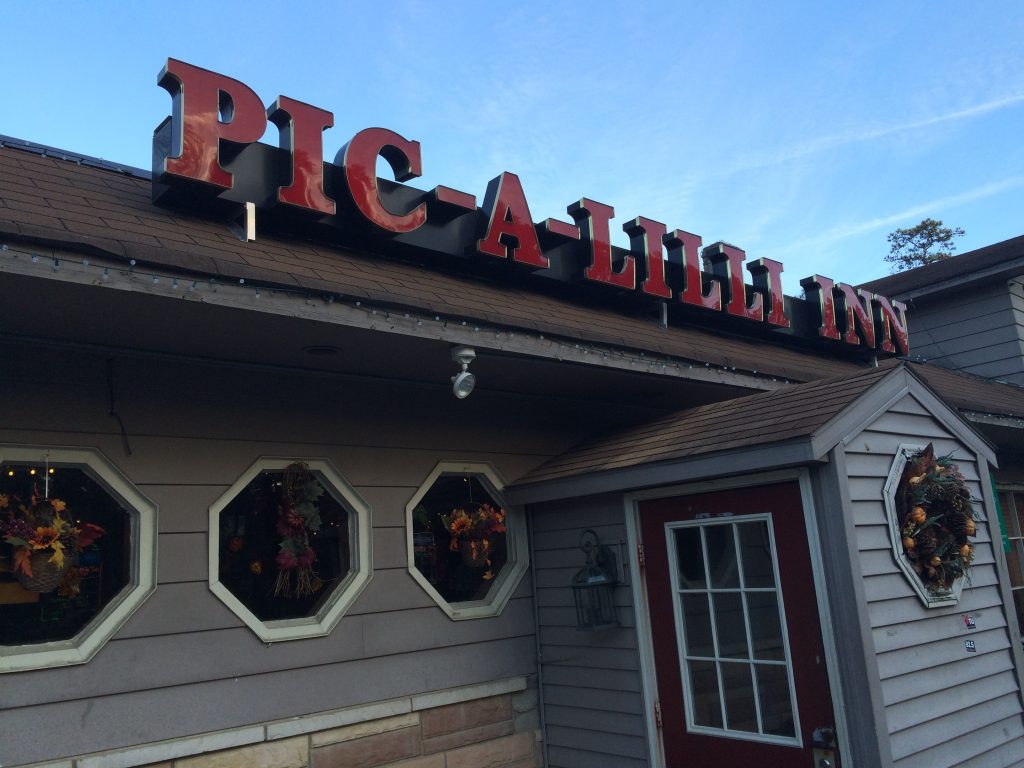 Hungry again? Make your way over to the nearby Pic-A-Lilli Inn, which boasts the best wings in South Jersey. If you're into hot stuff, make sure to get the sauce on the higher end of the Scoville scale. The Pic brings the heat, and you may need a beer or two to wash the wings down! Good thing this roadside joint has been serving passers through the Pine Barrens since Prohibition ended. Now in its fifth generation of family ownership, take a load off and admire the historic photos and the impressive bottle collection before you jump back on the trail.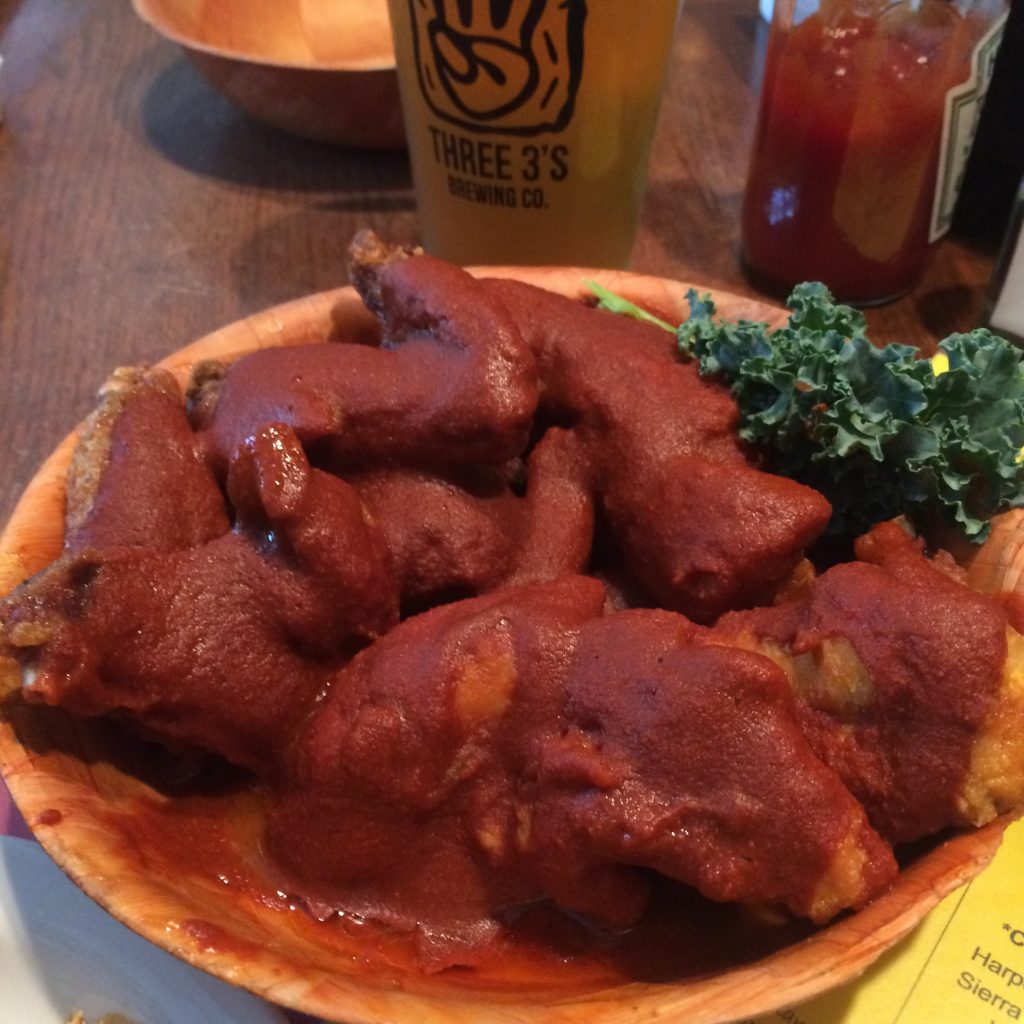 Route 206 continues South for a while before splitting into various routes to reach Atlantic City. There, you'll find even more retro roadstops. These spots along 206 are my favorite highlights, but every time I take the trip I find something else to see and do. Enjoy the ride, and I'll catch you later on the road!