2022 UPDATE: Sad to report that Bischoff's is closing for good December 31, 2022:
https://www.northjersey.com/story/news/bergen/teaneck/2022/12/06/bischoffs-ice-cream-teaneck-nj-close-permanently-2022/69705282007/?f
ORIGINAL 2020 POST:
There once was a time when practically every little town had a spot like Bischoff's. Ice cream counter, candies for sale, even a few luncheonette items. While many have disappeared, we are all so lucky that Bischoff's stands firm in downtown Teaneck as a place for us to revisit and remember those simpler times.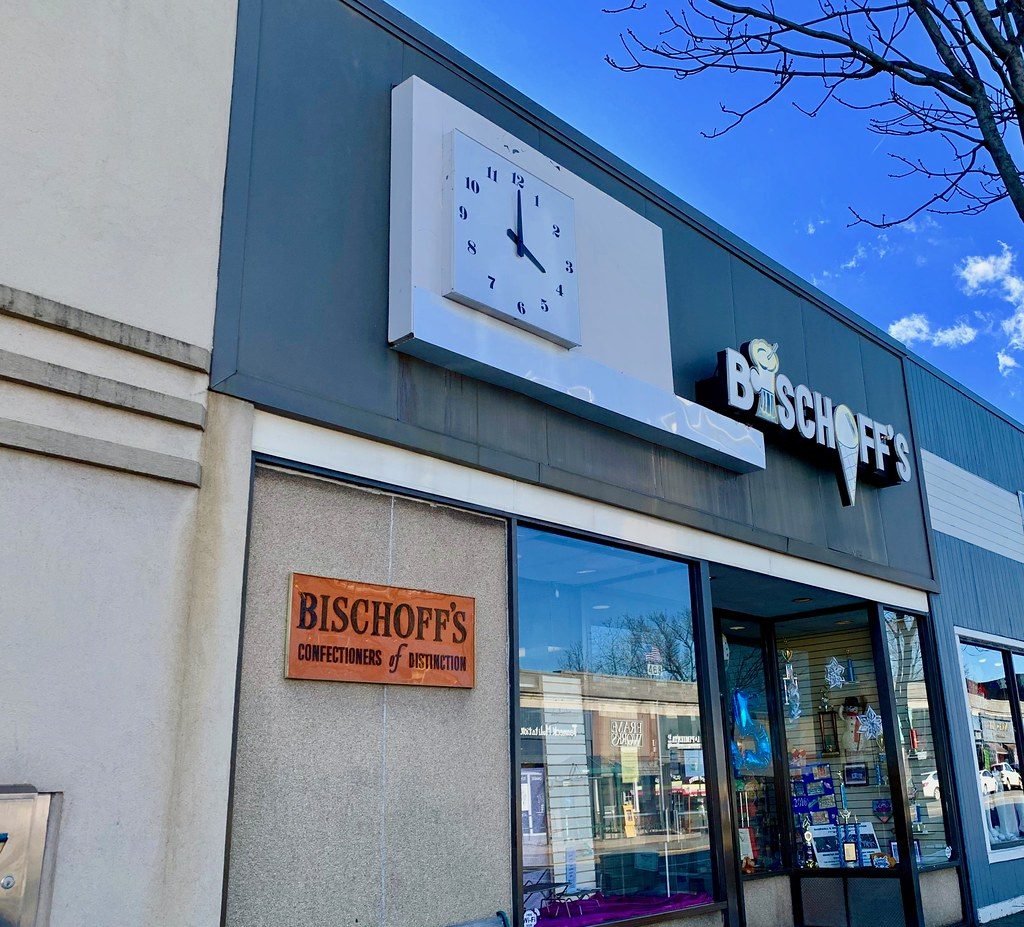 Recently celebrating its 86th birthday, Bischoff's has been family owned and operated since 1934.
They make all of their delicious ice creams – and sauces – on premise, and have upwards of 40 flavors available depending on the season. If you can't stay to sit at the counter or one of the booths in back, you can pick up a pint or quart to go.
But please! Make the time to sit and enjoy some time here.
Mod Betty is often found at the curved counter across from the mirror backed soda fountain, where the white-clad jerks (soda jerks, silly) mix up sodas by hand, the old fashioned way. Never had an egg cream? This is the place to try that regional drink on a sweltering day. The food menu is long on classics like burgers, hotdogs and commonly seen fare, but look closer and you'll spy some charming holdovers from their past – cream cheese and olive sandwiches, anyone?

While the candy counter is stocked with chocolates made elsewhere, this is a great place to pick up a quick gift for a friend or a holiday mix for taking home with you. Just like the olden days!
Unlike the olden days – they finally do take credit cards after 84 years of being cash only!
They're famous for their brownie sundaes – made with gigantic homemade brownies.
Take a walk around Teaneck while you're here – there are a number of independent shops to explore