CLOSED 2020:
https://nj1015.com/another-great-jersey-restaurant-closing-after-almost-100-years-opinion/
Old School Italian for over 80 years! But listed for sale Jan 2020 so GET THERE NOW! Except if it is a Monday.
From its simple Formstone exterior and green awnings you may not be expecting to step back in time when you step inside Spirito's, but you will be immediately transported to an earlier era as soon as you do. Still family owned and operated by the Spirito family, they've been serving classic Italian-American fare at this unassuming neighborhood tavern / dining room since 1932.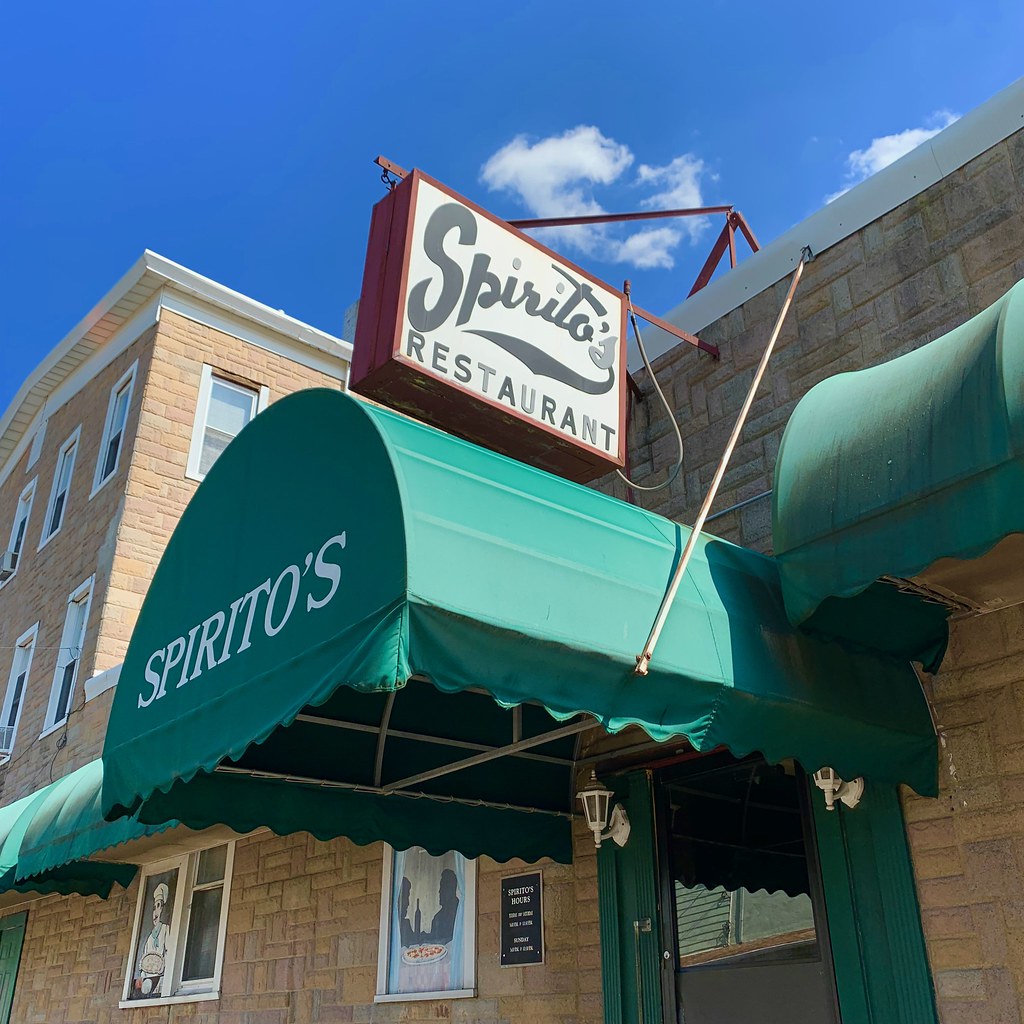 Open for dinner only, you can be seated in the tavern at the bar or green painted wooden booths and formica tables. Or from the other entrance in the wood paneled dining room, in wooden booths and formica tables! Dimly lit and decorated with family portraits and photos, either room could easily be a setting for a period movie without much effort.
Declared the state's best Italian food 2017 by NJ.com Spirito's is known for their homemade raviolis and pizza (though there are other classics on the menu.) The "ravs" are light and fluffy, with a dense meat sauce balancing it out.
Be warned if you order their huge Garlic Salad as their garlic sauce packs quite the pungent kick!
Speaking of warnings:
They don't serve butter – or olive oil – with the bread.

And they serve wine in tumblers.

And the bathroom is through the kitchen, through the door marked Yes.
And I love all of it!
While many things have changed in the neighborhood in the decades since they opened, much has remained the same at Spirito's, to the benefit of us all.
Closed Mondays, and Cash Only
In season go around the corner to DiCosmo's Italian Ice for dessert!
Did you spot the Spirito's name in the dining room linoleum?