2020: Sadly Lun Wah did not survive the Covid Lockdown. WAH! 🙁 https://www.facebook.com/TheLunWah/
ORIGINAL POST 2020:
Mod Betty never would've expected to be transported to the South Pacific at a strip mall in suburban New Jersey, but trusting the advice of her Tiki "ohana" she ventured into Lun Wah and we are all now the better for it.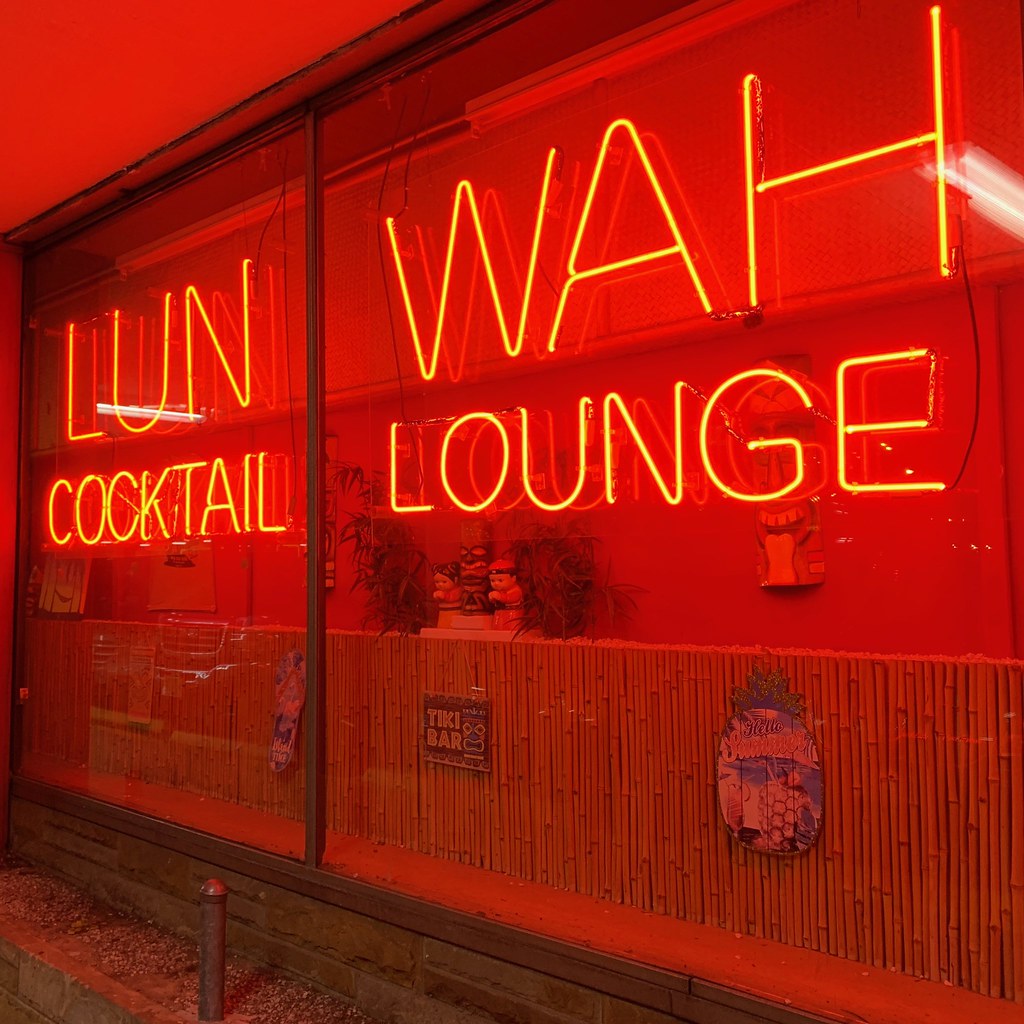 From the moment you walk in and notice you can buy signature glassware and tiki mugs there, to being ushered into a hut shaped booth of your own, you're no longer in suburban Jersey but in a tropical paradise, as envisioned by post WW2 era America.
Opened in 1974, the restaurant/bar has survived to this current day and brought back to life under the most recent ownership of Chris Pandolfo. He and his staff are "heaven-bent" (their phrase, which I love) on serving delicious food and drinks made with fresh ingredients in a thatch roofed, bamboo, waterfall, palm tree, tiki, nautical, exotic atmosphere, and they succeed on all counts.

Giggle as you order a pu-pu platter, and get stung by a flaming scorpion bowl served with long straws for sharing. While there are many standard Chinese / American / Polynesian foods here done up right, I'd be remiss if I did not encourage you to try their homemade Crab Rangoons, one of Mod Betty's very favorite apps from her life back in Boston. Small world! The recipe is from a restaurant in the town next door to where Mod B grew up. If that isn't a sign of good luck, I don't know what is.
Don't worry, the tiki drinks differ in strength and non alcoholic versions are available too!
No, Mod Betty does not own the Retro laundromat a few storefronts down 😉
Visit Lee's Hawaiian Islander and Chan's Dragon Inn in the area, if you're a tiki completist