This is my only live appearance scheduled for this year, so mask up, be safe and come join me at the Forty Elephants Vintage & Handmade Market in Lancaster Pennsylvania!
FREE ADMISSION! – Sat September 19 – 10am-4pm
Park City Center (former BonTon space)
142 Park City Center, Lancaster, PA 17603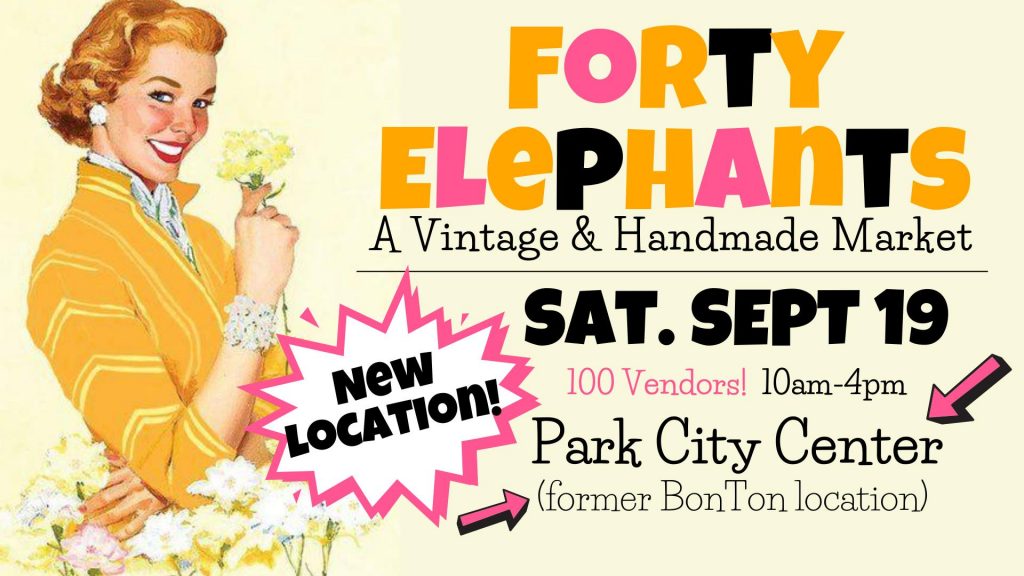 I am as excited to be here to shop as I am to share my books, as there will be over 100 great vendors in this spread out space! The list of vendors and details is here on their Facebook Page or if you're not on FB, scroll down on this webpage to view.
Can't wait to be there, and see you all there!