Bob's Big Boy – Burbank, CA Cruise Night – Let the Vintage California Fun Begin!
Posted on: September 22, 2012
We've arrived safely in Los Angeles, (after a harrowing incident where Retro Roaddog ran away for 3+ hours and we thought we weren't gonna make it!) and we're having Retro Roadmap worthy fun already!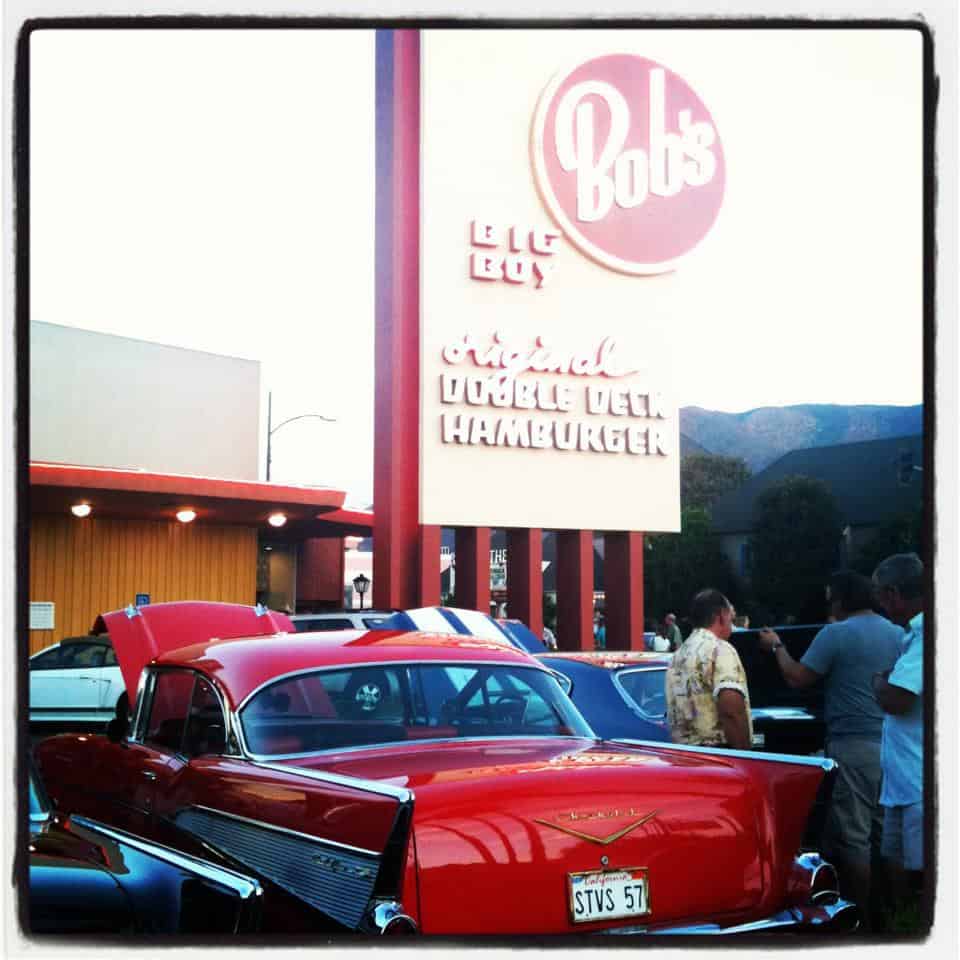 We had no idea that it was vintage car cruise night at Bob's Big Boy in Burbank, but it totally set the mood for what I hope to be a visit chock full of vintage goodness and retro fun! I'll do a proper writeup of Bob's when we return home, but for now I want to try and cram in as many cool places as I can in the short time we're here!
If you want to keep up on our doin's in a more real time fashion check out the Retro Roadmap Facebook page – I tend to post photos from the road there, when I don't have the time to do the proper write up that I want to keep on the website.
Fun Fun Fun!
We had no idea that it was vintage