---
Want to discover ALL of Mod Betty's favorite Retro Roadmap -worthy places in South Jersey?
---
Gang – Mod Betty has just about recovered from hostessing her first of what hopefully be many more Retro Roadmap vintage weekends and wanted to share the fun we had supporting the cool vintage places in Wildwood NJ!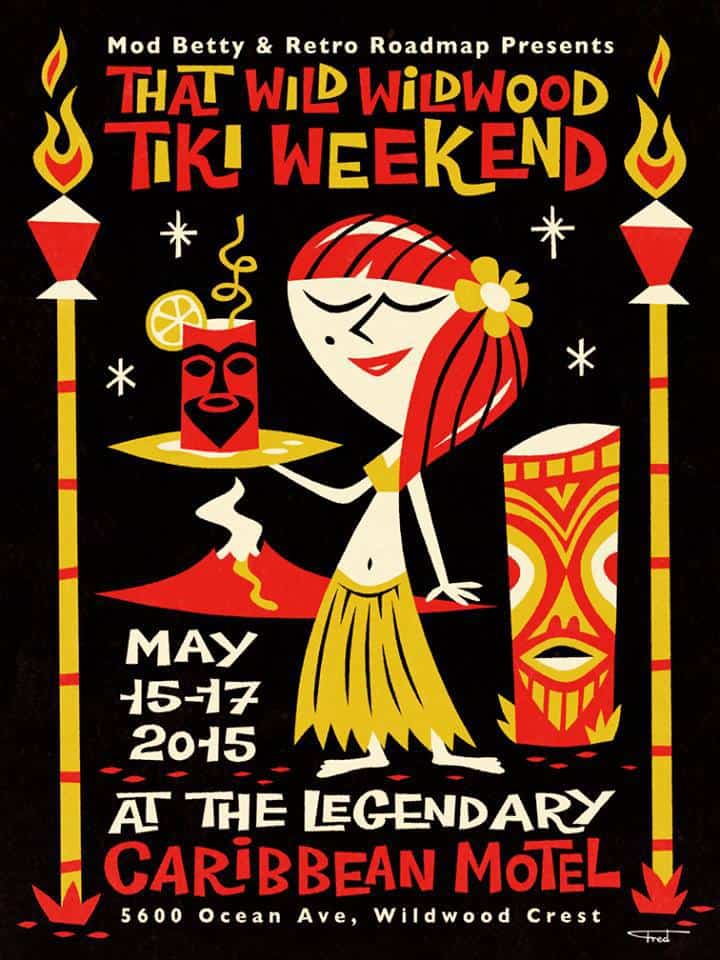 A group of 60+ Retro Roadmappers sold out the iconic Caribbean Motel in fabulous Wildwood NJ and turned it into a mid century tiki mecca, and a tiki-tastic good  time was had by all!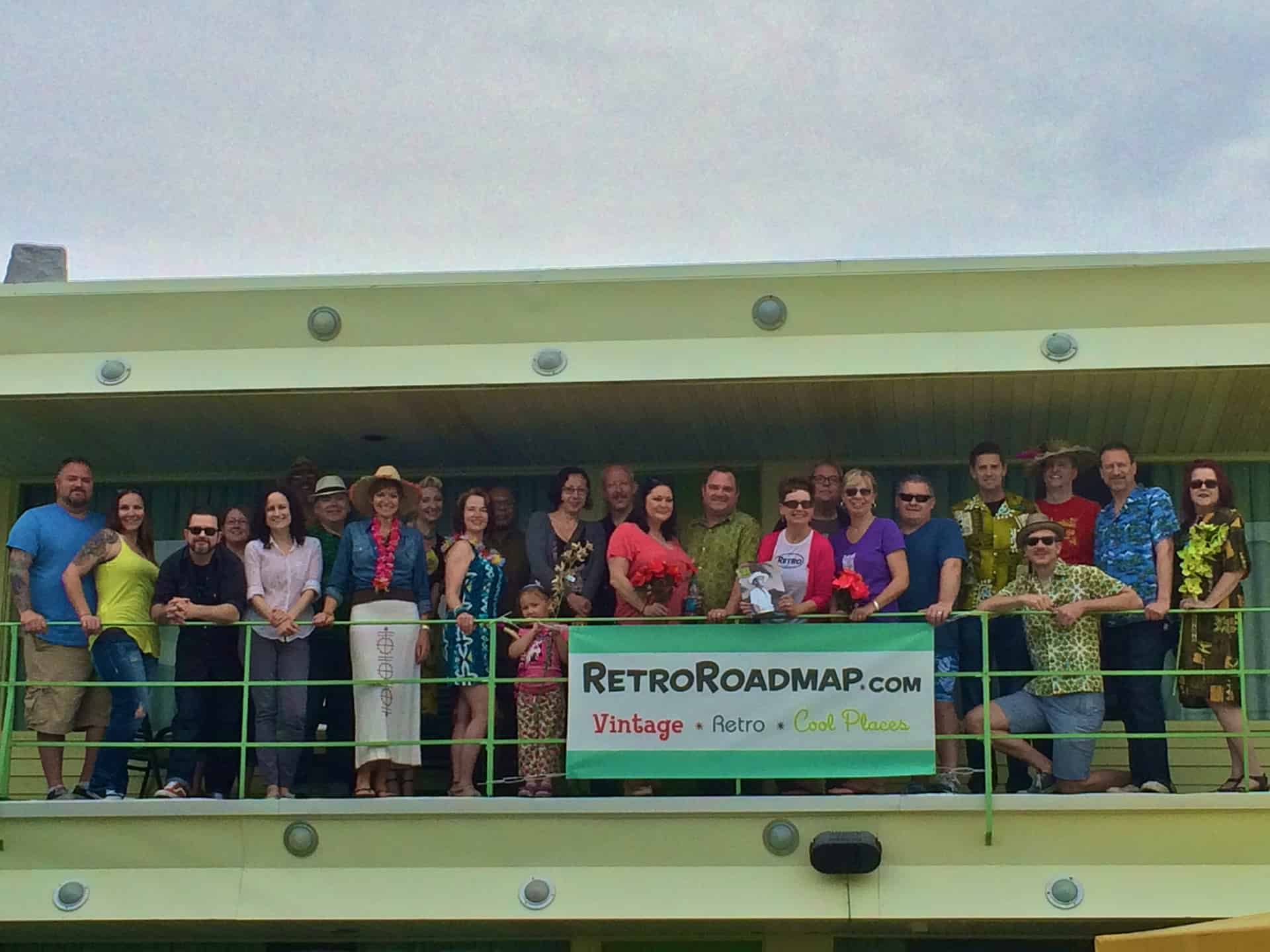 We had happy hours with authentic tiki drinks from A. Panda's Tiki Lounge, we danced to vintage records spun by the Thrifty Discount DJ, we had a limbo contest, a pig roast, a nighttime neon bus tour with a stop at Cool Scoops retro ice cream emporium!
Folks went on an Instagram Scavenger Hunt (check out the #vintagewildwoodweekend hashtag to see all the mid century fun places in town) and played vintage arcade games at the Remember When Pinball Palace and Retro Arcade.
We even debuted the Retro Roadmap Wildwood Video Episode in the Cabana Room of the Caribbean Motel, our mid-century marvelous base camp!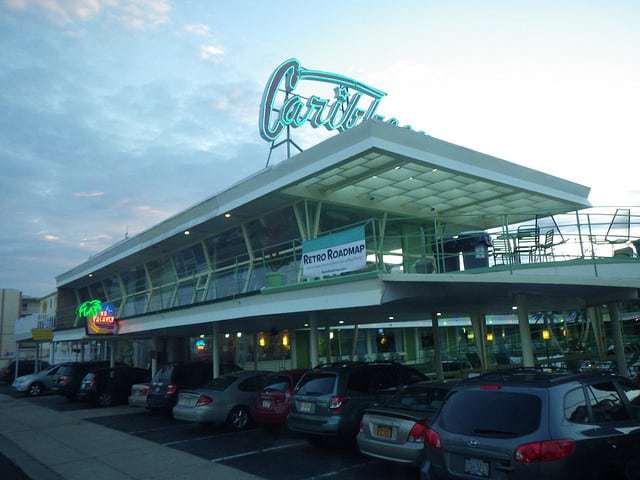 Big thanks to Carolyn and George, the swell owners of  authentic 1950s era  Caribbean Motel, who along with their staff worked tirelessly behind the scenes to make this a success, and the Doo Wop Preservation League for working so hard to keep the spirit of 1950s Wildwood alive.
Mod B says – it's fun to support cool old places and have retro fun!