Retro Roadmap Reporter Keith Valcourt spied Ollie's Trolley on his recent jaunt to Washington DC and suggested it as a possible addition to Retro Roadmap, based on the date on their sign.
Alas, Mod B can be quite the stickler (or stinker, say some) when it comes to what graces these fair pages, and when she found out the place purported to be from 1938 but was really only in this location since 1989, she ixnayed the report. You see, Mod B loves the authentic vintage charm, not the shortcut of putting old things in a new place. (And yes, I do consider 1989 to be new!)
However, the research Mod Betty did on Ollie's Trolley revealed layers of chain restaurant history, food flavor memories, and general interestingness  that I felt the story worthy enough to tell here.
So note, purists – the location/decor of this spot isn't the reason I'm writing about this.
It's the burger, with it's secret combination of spices, harkening back to the real Ollie's that began in 1938, later to be made famous by Lum's Restaurants as the Ollieburger.
I'm feeling a timeline might be helpful right now, so follow along if you're so inclined!
1930s – Ollie (Oliver) Gleichenhaus, a native of Brooklyn NY opens a small sandwich shop in North Miami Beach. His secret recipe for his hamburgers (including a combination of 32 spices) made the place quite popular. Also, as an colorful sidenote, in keeping with some Northeast Burger joints (I'm looking at you, Louis' Lunch) legend has it that Ollie would throw people out if they dared ask for ketchup for their burgers.
1964 – 31 year old John Y. Brown buys Kentucky Fried Chicken from Colonel Harlon Sanders, turning it into the wildly successful KFC chain we are all familiar with.
1971 – Mr. Brown sells his KFC interests and buys the Lum's restaurant chain based in Miami with some of the profits. Looking to upgrade and expand Lum's food offerings for more than the "weenies in beer" they're famous for, he finds Ollie and buys his "secret recipe" for burgers for a cool One Million Dollars. The plan was to not only sell Ollieburgers in Lum's restaurants, but to also to make Ollie "The Colonel Sanders of Burgers" with a new chain of restaurants called Ollie's and smaller locations known as Ollie's Trolleys.
1970s – Ollie's Trolleys trolley-shaped structures open for business – usually "parked" in parking lots. These were tiny diner sized walk up establishments, with no seating (and no bathrooms, gah!)
1982– Long story short – Lum's files for bankruptcy. Ollie's Trolleys begin to close.
Present Day –
There are only TWO of the 1970s era "trolley cars" left that actually are still called Ollie's Trolleys: One in Cincinnati, OH (Soul Food) another in Louisville, KY (Looks line you can get an OllieBurger there).
There is now ONLY ONE LUMS RESTAURANT LEFT IN THE COUNTRY in Bellevue, Nebraska. (No Ollieburger on their menu, just a regular burger) but if you want to say you visited the Last Lum's then this is it.
There is only this ONE "non-trolley" location left –  the Ollie's Trolley Washington DC. 


So if you are in DC and you want to savor the flavor of a Lum's / Ollieburger and seasoned Olliefries, this is the place to do it!
If you crave the taste created by Ollie's secret combo of 32,23,26 seasonings (the count varies depending on reference point) for your own homemade Ollieburgers or Olliefries, you can buy the spices here online in 1lb bags, from a former Director of Operations for a Lum's franchise!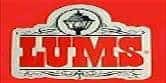 Sometimes your memories are sparked by a sight, and sometimes a taste! And if it's the Lum's / Ollieburger you reminisce about, I hope this helped out!