As a budding Retro Roadbook writer, Mod Betty knows the hard work that goes into creating a guidebook and publishing it independently, so she was thrilled to see Michael Milne's 2 year jaunt to catalogue the classic car museums in the US become a print reality. Go, MM!
If you're a fan of vintage and classic cars, you will find his Roadster Guide to America's Classic Car Museums & Attractions
 book invaluable when planning your next road trip.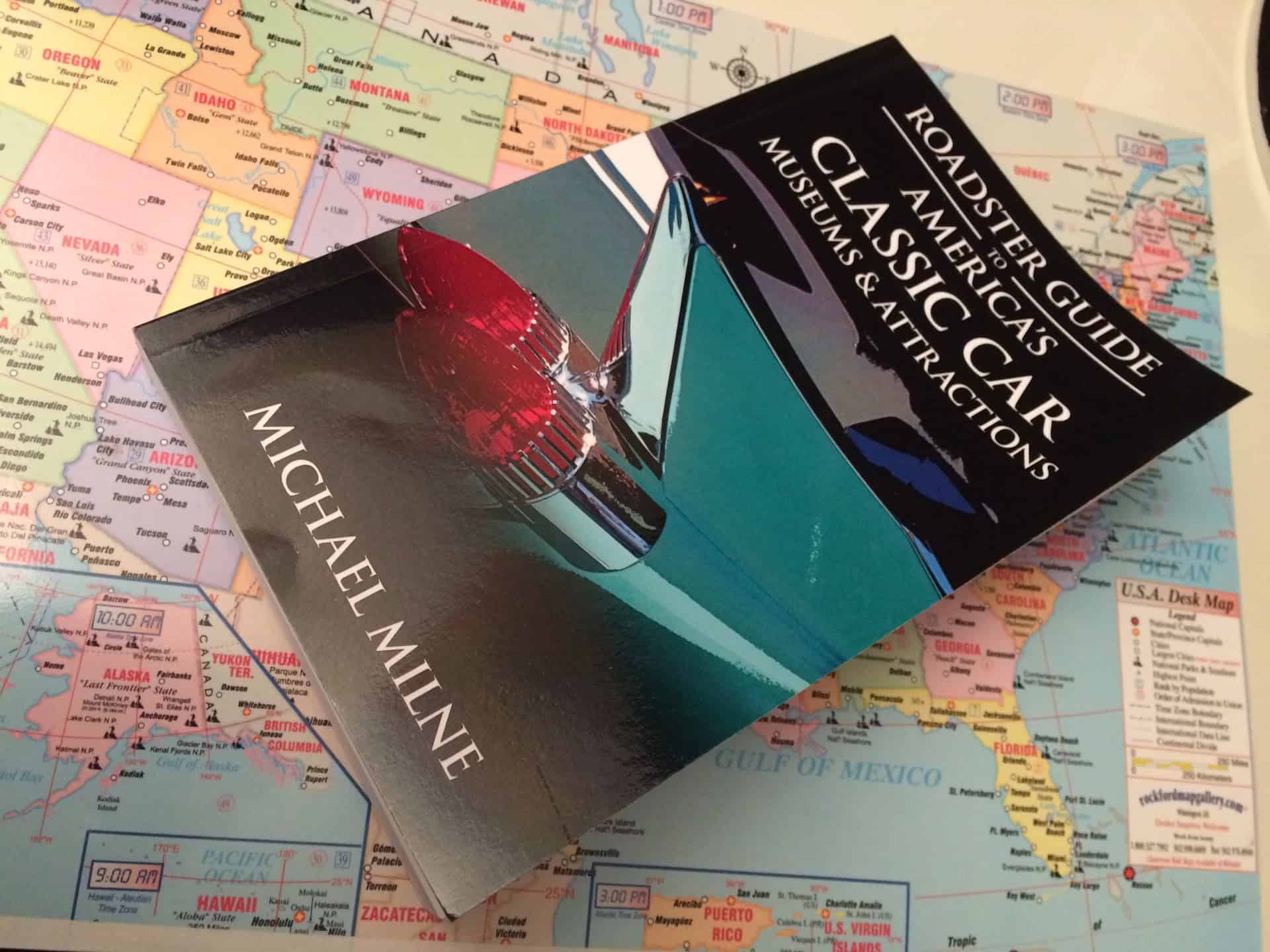 Michael knows a thing or two about writing about interesting places to travel to, being part-founder of the popular Changes in Longitude travel website with his partner/wife/sidekick Larissa. This pair of "Global Nomads" also pen the popular Field-Tested Travel Tips for the Philadelphia Inquirer.
This book covers over 250 Auto museums/attractions and runs the gamut from oldster roadsters to NASCAR faves, and plenty of 1950s-60s cars included in the bunch (Mod B's fave!)
The content is organized by geographic regions for each state, so it's easy to find museums or attractions to check out during your next road trip, or perhaps just around the corner from you.
For example I just learned of the Eagles Mere Auto Museum located in Laporte / Eagles Mere Pennsylvania and filled with over 75 1950s / 1960s cars and memorabilia. Just a few hours north of Retro Roadmap HQ, Mod Betty just put a pin on the map for this museum and is already excited to figure out when we can road trip up there!
And I was hearted to find that the very first car museum Mod B visited as a wee lass – the Larz Anderson Auto Museum in Brookline, MA is also features (She continued that tradition when she brought the Retro Roadkids there for their own visit) (and to suggest they pick up that sweet vehicle behind them for their auntie ;-))
So if ogling vintage and antique cars is on your travel agenda, use this handy guide to make sure you hit all the hot spots.
(Remember: If you purchase the book by using any of the links in this article Mod Betty gets a wee bit-o-cash, and every little bit helps!)