Lookit what was waiting for me this morning at my Corporate Cube- how cool! Now I just have to find out what swell coworker left it there for me…!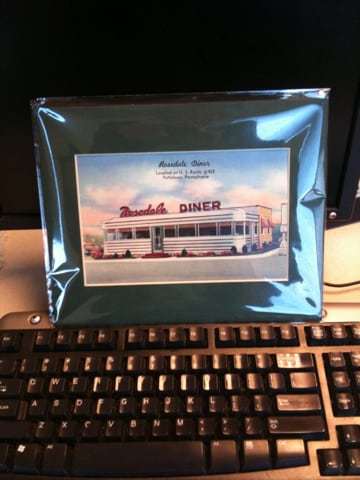 Mystery Solved! Work pal and all around good guy Paul Altobelli dropped this at my desk as a Thank You for hepping him to the fascinating history behind the "Abandoned Luncheonette" made famous by Hall & Oates,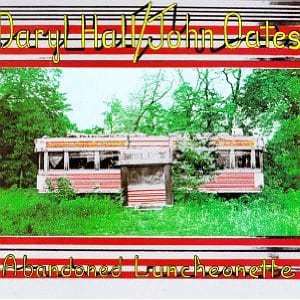 and researched thoroughly by fellow road writer Matt Simmons, which you can read here on another fab road website Larry Cultrera's Diner Hotline.
It's always fun when a love of diners and rock and roll meet, and even more enjoyable when there's someone at the "9-5" job who appreciates them both along with me. Thanks Pauly Baby!